Innovative bioplastic food packaging developed from seaweed is a step closer to supermarket shelves after the Bath firm behind it secured funding.
Sustainable biotech business Kelpi invented the compostable material to replace single-use fossil fuel plastics, which take hundreds of years to decompose.
Over the past year the company has been developing it further in its laboratory, pictured, in a bid to market it as a replacement for fossil fuel plastics.
Following the injection of private and public sector funding, Kelpi can now scale up development of its prototype, which is marine safe and carbon negative as well as compostable.
The pre-seed round was led by Bristol Private Equity Club (BPEC) combined with a linked Innovate UK Combined Investor Partnership grant landed through University of Bath-backed incubator SETSquared's highly successful Regional Angel Investment Accelerator (RAIA) programme. F
inancial details of the round have not been disclosed.
Kelpi's products focus particularly on thin films, which have some of the lowest recycling rates of any plastic, with less than 1% being recycled in the UK according to the WWF.
More than 99% of plastics are currently produced from chemicals derived from oil, natural gas and coal — all of which are dirty, non-renewable resources.
Kelpi already has sourcing agreements in place with seaweed suppliers in Europe as well as Asia, where most of the world's seaweed is currently cultivated.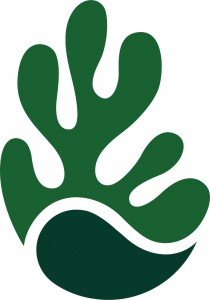 Kelpi co-founder and CEO Neil Morris said: "This landmark investment enables us to advance its work as one of just a handful of companies worldwide using seaweed to create entirely new bioplastic packaging solutions.
"We set out to play a part in eliminating plastic pollution and enabling net zero. This funding will allow us to accelerate progress towards achieving that goal using seaweed – a natural, renewable biomass that has huge potential to sequester carbon and sustainably address climate change."
The investment represents the first significant investment of BPEC's new Seed division, which is focused on early-stage businesses.
Head of BPEC Seed Pete Lockett added: "Kelpi stood out to us as a strong combination of world-leading scientific innovation with great entrepreneurial experience.
"Co-founders Neil, Murray and Chris have established a business which can deliver profit and purpose, playing a vital role in addressing climate change and impacting on plastic pollution."
BPEC is now the largest and most active angel investor group in the South West and founder Jerry Barnes said it was delighted to, once again, invest in a highly innovative small firm in the region with the potential become a world-leader with the right support.
"Our Seed division was set up this year specifically to enable our members to support start-ups and it works well alongside the RAIA programme."
As a SETsquared Scale-Up Programme member, Kelpi benefitted from the Regional Angel Investment Accelerator (RAIA) scheme, which is delivered by SETsquared and funded by Innovate UK, the UK's innovation agency.
RIAA aims to simplify, de-risk and accelerate public/private co-investment into ambitious, deep-tech businesses.
To date, it has supported nine companies – including Kelpi – helping them raise Innovate UK grant funding of £820,000, which in turns has leveraged angel equity investment worth £2m.
SETsquared investment manager Rosie Bennett,
pictured
,
said: "Once again the RAIA programme has demonstrated that we have a strong pipeline of highly innovative deep tech businesses in the South West.
"Kelpi is a great company that will now benefit from the combined funding of committed angel investment and grant-funding to further their exciting and vital work to replace fossil fuel plastics in packaging in the UK and worldwide."
SETsquared will soon be delivering a second phase of RAIA, with a co-investment fund of £2m, to leverage further angel investment for a new cohort of deep-tech businesses.
The funding round was managed on the FounderCatalyst online platform, which helps UK start-ups complete all the necessary legal paperwork and engage with potential investors.
FounderCatalyst COO Sam Simpson said: "We're delighted that Kelpi chose us to navigate the steps necessary to successfully execute their pre-seed round efficiently and effectively without impacting on their time to run the business."