More than 150 jobs are to be created by Future, the Bath-based media group, as it continues to sidestep the economic impact of Covid-19.
The rapidly expanding group, which last week hit the takeover trail again in the US and has also launched a number of new titles, said the majority of the new roles would be in specialist editorial roles across its portfolio.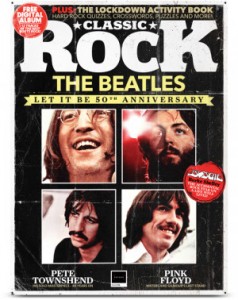 Future's titles span technology, games and entertainment, music, home and gardens, sports, TV and film, real life and women's lifestyle following a spate of recent acquisitions.
Key brands include Classic Rock, Metal Hammer and What Hi-Fi? magazines and global platforms such as Techradar, PCGamer.com and T3.
The group also said some posts would also be created in its Future Studios division, which was launched following the £23.5m takeover of London-based independent content creator Barcroft Studios last November.
Future has already posted details online of the first jobs, including nine full-time editorial positions on its celebrity, technology and sports titles.
There are also 20 trainee news writer roles on 12-month fixed-term contracts on Future's training and development programme.
Future chief executive Zillah Byng-Thorne said: "As we look to 2021, we want to continue the strong momentum we have built, with a focus on key areas where we know we can innovate and deliver for our audiences.
"Content that connects and innovative technology sit at the very heart of our business, and we look forward to welcoming new talent spanning editorial, video and tech, who will be able to ensure we retain and enhance our leading brand positions across the markets we serve."
The group has been one of the few in the media industry to shrug off the impact of Covid-19 – a fact it puts down to its strong digital brands.
Last month it said its organic unique visitor numbers in the UK and US, as measured by Google Analytics, were up 25% and 40% respectively compared to the same period last year.
While it was forced to put some staff on furlough early in the coronavirus pandemic and cancelled some events, it has since bounced back and repaid the government for the cost of furlough.
Following the launch of three new websites earlier in the summer to take advantage of the shift to digital during lockdown and increased traffic to hobby sites, Future recently started Advnture.com and Petsradar.com.
CinemaBlend, which Future snapped up last week for an undisclosed sum, is a high-growth digital brand focused on the TV, film and entertainment market.