Bath-headquartered media group Future this week said it was on track to achieving its aim of half of all Americans reading its online titles as it unveiled another set of soaring sales and profit figures.
The group, which has been transformed over recent years through a raft of strategic acquisitions, said its US audience reach had increased by two percentage points year-on-year to 35% in the six months to 31 March.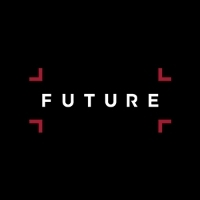 That put it on course to hit its mid-term target of half of all US adults reading at least one of its titles.
Its women's beauty & fashion portfolio was gaining momentum, it reported, with Marie Claire featuring in the top 10 in the US and Canada while it was also gaining in the homes sector.
It also said it had gained "strategic traction" in its latest content vertical of wealth & savings, with the addition of recently acquired brands including Kiplinger and The Money Week and the fast growth of its own title The Money Edit.
Future first entered the US market in a meaningful way in 2018 with its £100m takeover of the business-to-consumer arm of leading New York-based digital media publisher Purch, adding popular US tech and science platforms such as Tom's Guide, Tom's Hardware, Space.com and Live Science to its portfolio.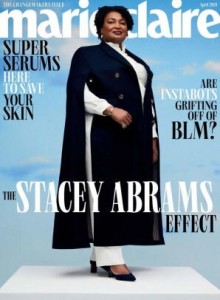 Since then it has acquired numerous US titles, including Marie Claire a year ago. Its shopping spree across the Atlantic continued last week, paying a reported $100m (£82m) for digital-only women's lifestyle publisher WhoWhatWear.
Creating value from its acquisitions - it had made four since last October – had given it leadership positions in the women's lifestyle and wealth markets, it said.
These helped push up pre-tax profits for the period by 42% to £81m on revenue up 48% at £404.3m.
Future chief executive Zillah Byng-Thorne, who is credited with the group's turnaround from a loss-making, UK-focused magazine and website publisher to an international player in new media, said: "Our strategy is underpinned by our diversified revenues, our global reach and the platform effect we generate.
"Through the continued execution of our strategy, we have delivered robust year-on-year growth despite an inflationary environment and prior year comparators enhanced by the impact of Covid-19.
"The strength of our specialist, trusted content continues to attract a high value audience, making us a partner of choice for advertisers."
She said its newest verticals, including homes, women's beauty & fashion, and wealth & savings, had performed well and generated strong brand awareness.
"Furthermore, our US-first mindset continues to bear fruit, and we see vast growth potential as we aim to reach one-in-two users online in the US," she added.
"We are pleased to be on track to deliver another strong full-year of profitable growth despite the wider macroeconomic outlook. Looking ahead, we enter the second half with positive momentum and growing audience numbers, which further underpins our confidence for the remainder of 2022."