Acquisitions and investment in its e-commerce proposition have paid off, Bath-based media group Future said as it updated shareholders on performance over the past six months.
The group said overall trading to March 31 had been positive and had continued to reshape it in line with its restructuring and refocus of recent years.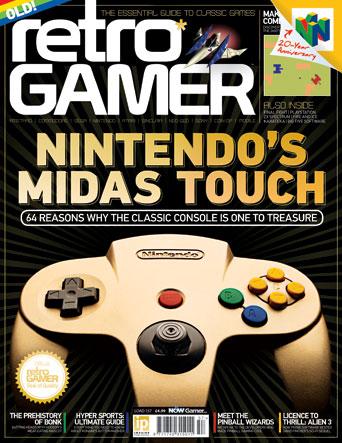 Its Media division, which focuses on digital innovation, especially in the high-growth technology and games markets, had performed strongly, Future said in the half-year trading update. Revenues from its e-commerce and events streams rose by around 70% and 15% year on year respectively.
The integration of Imagine Publishing was now complete with "full synergy savings expected to flow through" as planned in 2018's full-year results.
Last October's acquisition of Imagine added a portfolio of 18 periodical magazines and 300 bookazines across the knowledge, history, science, games, tech and creative sectors, including GamesTM, Nowgamer.com, X-ONE, Play, For Beginners, Retro Gamer and World of Animals. Imagine also had a strong licensing, web and digital edition business.
The music magazines acquired from Team Rock in January were trading in line with expectations, said Future, which snapped up the titles, including Classic Rock, Metal Hammer and Prog for £800,000 – less than four years after selling them for more than £10m.
Future bought the magazines from the administrators of debt-ridden Glasgow and London-based publisher Team Rock, which collapsed shortly before Christmas.
Team Rock, which was founded in 2012 and called itself "the home of rock and metal", had bought the magazines from Future in 2013 in the midst of the Bath group's restructuring to overcome heavy losses.
Future said profits from the acquisition were being reinvested in Team Rock's online site, which has 2m users, and in developing new digital assets linked to other key Future brands, including the recent launch of new site T3 Baby and a new content channel T3 Home.
The investment in these digital assets further reinforces the group's strategy of creating a global specialist media platform with data at its heart, monetised through diversified revenue streams, it said.
The group's net debt position was lower than expected at the half year and strong cashflow from operations was expected in the second half of the year.
As a result, Future directors now expect results for both the first six months and the financial year as a whole remain unchanged.
Chief executive Zillah Byng-Thorne said: "We have made a strong start to this financial year. Investment in our Media division is paying off with strong growth in diversified revenue streams, in particular in e-commerce.
"The integration of Imagine into the Magazine division and broader business is complete with full synergy savings to flow through in FY18 as anticipated.
"Team Rock has been a fantastic addition to our business and we have re-invested profits from this acquisition into developing exciting new digital assets, such as launching our recent T3 Home and T3 Baby content channels."
Future's Magazine division has more than 100 publications, with 14 key titles, the majority of which are market leading.
Annual operating profits for the year to September 30 last year soared by 187% to £2.3m on revenues flat at £59m. However, pre-tax losses widened from £2.3m to £14.9m.