Inspecs, the Bath-headquartered spectacles designer and manufacturer, has said a new plant in Vietnam and a contract with a major global store group give a bright outlook in contrast to the difficult times it saw last year.
The group, which produces a wide range of spectacle frames and lenses, including sunglasses and safety glasses, for markets across the world, endured a tough 2022 following a warning over future sale and a boardroom shake-up.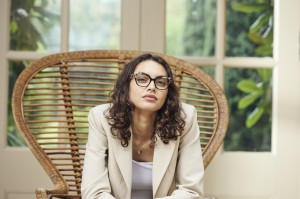 Those events triggered a dramatic collapse in share price of the firm, which floated on the London Stock Exchange's AIM market three years.
However, Inspecs reported a strong bounce back in sales earlier this year and in its latest interim financial results assured shareholders its future was bright.
While adjusted pre-tax profits fell by 8% to £6.9m on revenues up by 6.1% at £111.2m for the six months to 30 June 2023, operating profits climbed by 25.1% to £4.6m and its gross profit margin edged ahead to 51.4% from 50.5%.
Inspecs CEO Richard Peck said "steady progress" had been made during the period, highlighting its improved trading and cash generation performance.
"We remain focused on achieving operational efficiency gains and continue to identify integration opportunities across our global trading platform," he added.
"Construction of the new manufacturing facility in Vietnam started in May, with expected completion in the first half of next year.
"Once fully operational, it will increase group manufacturing capacity to around 12m units a year, he said.
"Trading in the second half to date has been in line with our expectations and our order books remain at a good level. Whilst we remain cautious in relation to global economic and political events, we remain confident with our full year outlook," he added.
The group has an existing factory in Vietnam along with plants in China, the UK and Italy.
It also has offices and subsidiaries in the UK, Germany, Portugal, Scandinavia, the US and China – including Hong Kong, Macau and Shenzhen.
During the period the group also received orders for a key licence brand by a global retailer to be delivered in the final quarter of this year and also renewed contracts to produce its key licensed brands of Marco Polo and Ted Baker.
It also said losses at Norville, the historic Gloucester-based lens maker it bought in 2020, had "reduced substantially" compared the first half of last year.
Inspecs was started in London in 1988 by former bond trader Robin Totterman, who later relocated it to Bath.
Its customers include international optical and non-optical retailers, global distributors and independent opticians, while its distribution network covers more than 80 countries and reaches approximately 75,000 points of sale.
Its branded products include Botaniq, Superdry and Savile Row Titanium.