Shares in Bath-based specialist media group Future soared by nearly 16% this morning after it revealed a 107% increase in pre-tax profits on the back of a strong performance in the US and a string of takeovers.
It also forecast further solid growth next year as its reaps the rewards of these deals.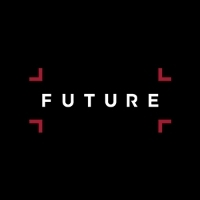 The highly acquisitive group achieved the record profit of £107.8m on revenues up 79% to £606.8m during the year to September 30.
Over the 12 months the group, with a portfolio of titles that now ranges from Horse & Hound and Marie Claire to TechRadar and MoneyWeek, made a number of key acquisitions while also continuing to bed-in those completed in the previous year.
Today's results are the latest in a series of stellar performances over recent years from rteh group.
Over the past seven years since CEO Zillah Byng-Thorne joined it has transformed itself from an under-performing magazine and website publisher focussed primarily on tech and hobbies into global media group with interests spanning magazines and associated events to comparison websites.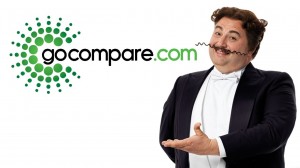 It has achieved this by a raft of highly strategic acquisitions, exploiting a shift to digital among its readers and through its £594m acquisition of GoCo, the firm behind Go Compare insurance.
During the period its US operations achieved organic revenue growth of 27%, demonstrating, it said, early momentum from the execution of its US strategy for TI Media, the group it acquired in April last year for £140m and which added 40 titles including Woman & Home and Wallpaper, to Future's portfolio.
UK organic revenues grew by 17%, reflecting weighting towards events and magazines revenue.
Its growth has allowed it to make significant investment in people across its editorial and technology departments, creating around 130 new roles.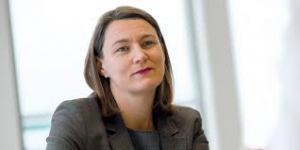 Integration of GoCo, the firm behind Go Compare insurance which it acquired for £594m in February, was now complete, it said, bringing with it a strong overall performance in both GoCompare.com and MyVoucherCodes brands.
Last month Future completed the acquisition of publishing group Dennis, which added another 12 titles to its stable, including The Week and Science & Nature. Integration of Dennis was now well underway, the group said.
Ms Byng-Thorne, pictured, said: "I am pleased to announce another set of exceptional results, which builds on our long-term track record of growth.
"Our performance reflects the diversity of our revenue streams and our global reach and the operating leverage of our business model.
"We generated 23% organic growth in the period, driven by the strength of our trusted content which continues to attract a high value audience."
She said the growth had been accelerated in the US and the group was confident about its ability to capitalise on the opportunity in North America, to further strengthen and diversify its revenue streams.
"Our strategy is accelerated through acquisition and in the year we continued to strengthen our proposition through the completed integration of GoCo Group, as well as the acquisition of Mozo, Marie Claire US, CinemaBlend and, post-year end,
"Looking ahead, we expect our diversified strategy to continue to deliver and are well-positioned to continue to grow strongly.
"As we transition from the Covid-19 boosted comparators, we expect the growth to accelerate in the second half of next year.
"We expect our operating model to drive enhanced scalability and operating leverage, leading to further margin expansion, and we are therefore upgrading our outlook for the full year and now expect adjusted results in full-year 2022 to be materially above current expectations."
Future
'
s share price stood at £36.84 just before 1pm – up 15.4% on the day – making it
the FTSE 250 index
'
s
biggest riser of the day so far.