Bath-based specialist media group Future has launched a strategy to build a more sustainable future for its "communities and planet", taking in issues ranging from mentoring disadvantaged young people widening the diversity of its workforce to creating a safe internet and aiming for net zero greenhouse gas emissions.
The firm, whose content reaches more than one in two adults online in the UK and one in three in the US, said its 'Our Future, Our Responsibility' strategy outlined its ambitions in what is known as ESG (environmental, social and corporate governance).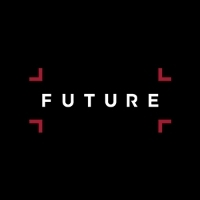 Future CEO Zillah Byng-Thorne said the strategry reflected the firm's commitment to drive further change within the organisation and through its content.
The group has been transformed in recent years through a string of acquisitions from an under-performing magazine and website publisher focussed primarily on tech and hobbies into global media group with an audience of more than 400m and interests spanning magazines and associated events to comparison websites.
The strategy includes four pillars: expanding horizons, shaping the future, the culture behind the company and taking responsibility.
Expanding horizons includes diversifying Future's output across its brands to widen learning opportunities for its audiences, while shaping the future includes adopting a leadership position in championing a safer internet and embedding it in the group's day-to-day business.
The culture behind the company aims to improve the diversity of talent and opening up career opportunities to be more socially mobile and supporting those from disadvantaged backgrounds, while taking responsibility includes a commitment to behaving ethically, making a positive impact and inspiring change such as targeting net zero greenhouse gas emissions, setting a plastic-free policy and targets to measure emissions.
Zillah Byng-Thorne said: "We want to build on the work we have already been doing, increasing the representation of diversity through our content and amongst our colleagues, as well as providing opportunities for careers in media for young people from disadvantaged backgrounds.
"It is paramount that we focus our efforts on what is important to us at Future and where we can make a unique difference, building on what we do already, with clear ambition to do more.
"Our portfolio of brands gives us the platform and opportunity to set the agenda, inspire people, and to encourage positive change for a more sustainable environment through trusted information and advice."
Future's brands range from TechRadar, PC Gamer and MoneyWeek to Country Life and the Go Compare comparrison website.