A boost in digital advertising and more successful acquisitions will mean yet another year of strong growth for Bath specialist media Future, the firm said this week.
Ahead of full-year results due next month, Future's directors said they expect its annual adjusted operating profit to be at the top end of expectations.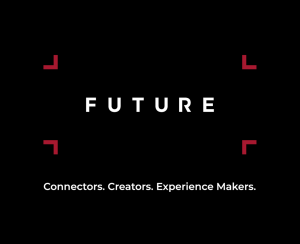 Future has put in a stellar performance over recent years, snapping a host of strongly performing titles, exploiting a shift to digital among its readers and entering the comparison website market through its £594m acquisition of GoCo, the firm behind Co Compare insurance.
In July stockbroker Numis upgraded its 2021 pre-tax profit forecast for Future by 10% to £183.7m.
The current consensus among brokers for Future's adjusted operating profit for the year ending September 30 is £183.5m to £193.6m.
In the half year to March 31 pre-tax its profits were up 110% at £56.9m on sales 89% higher at £272.6m
In its last annual results, Future achieved a 300% increase in pre-tax profits to £52m on sales up 53% at £340m.
The group's latest acquisition, the £300m takeover of magazine publisher Dennis, added 12 titles to its ever-growing portfolio, including The Week UK/The Week US and Science & Nature.
Future CEO Zillah Byng-Thorne, who has totally reshaped the shape in her seven years at the helm, said: "I am pleased to report that the continued successful execution of our strategy puts us on track to report another year of strong revenue and profit growth.
"I am confident that the acquisition of Dennis will help to accelerate our progress and am delighted to welcome the team to Future.
Future also said Rachel Addison will stand down from her position as chief financial officer (CFO) with effect from the end of this month.
She was appointed CFO in June last year having joined the group as part of the £140m acquisition of TI Media, where she held the role of CFO. That deal brought with it 40 titles, including Horse & Hound, Woman & Home and Wallpaper.
Future said since her appointment, Rachel had played an important role in the group's significant growth and development during a period that had included the key acquisitions of TI Media and GoCo Group.
Rachel will be succeeded by Penny Ladkin-Brand, currently the group's chief strategy officer. Prior to this, she was the group's CFO for five years.
Future will report full-year results on 30 November 2021.