The former chief operating officer of Trainline, the digital rail and coach ticketing platform, has joined the board of Bath-based global media group Future as an independent non-executive director.
Mark Brooker, whose appointment takes with effect from October 1, has extensive experience of executive and non-executive roles at platform-based businesses.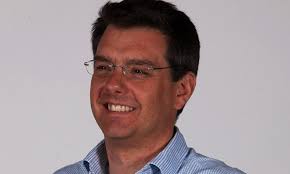 He is currently a non-executive director at the AA, Equiniti Group and William Hill, Findmypast and Seedrs. While at Trainline (formerly thetrainline.com), he had responsibility for the UK and international consumer and B2B businesses, including the marketing and product functions.
He joined Trainline from Betfair, where he also held the role of COO.
Prior to this, he spent 17 years in investment banking, advising UK companies on equity capital raising and mergers and acquisitions, latterly as a managing director at Morgan Stanley.
Future non-executive chairman Richard Huntingford said: "Mark brings a wealth of listed company experience and expertise to the board which, together with his extensive knowledge and understanding of platform-based businesses, will be of significant benefit to Future."
Shares in Future reached their highest-ever price last week after the group, best known for its gaming, hobby and gadget titles, said it expected annual profits to be much better than previously forecast.
The group has been one of the few in the media industry to shrug off the impact of Covid-19 – a fact it puts down to its strong digital brands.
It has launched a number of hobby sites during lockdown to take advantage of renewed interest in areas such as gardening, keep fit and binge-watching TV.
Future employs more than 1,200 people and publishes around 150 titles following a spate of acquisitions, including TechRadar and PC Gamer to Classic Rock and FourFourTwo.