Bath-headquartered global media group Future this week admitted that its CEO Zillah Byng-Thorne, who is widely regarded as the driving force behind its success in recent years, plans to step down. It made the move after its share price slumped by more than 16% on media reports of her intended departure.
The group, which has been transformed from a loss-making mainly UK business into an international group worth around £2bn and with 250 titles in the eight years since Ms Byng-Thorne, pictured, took the reins, released a short announcement to the London Stock Exchange to clarify what it called "recent press speculation and share price movement".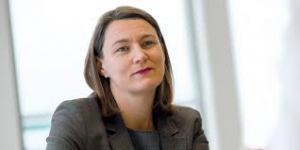 The group, whose titles include Country Life, Classic Rock and Decanter and also owns the Go Compare insurance price comparison website, said it had made it clear in last year's annual report that CEO succession planning was an ongoing focus of the board and nomination committee.
The statement continued: "Zillah Byng-Thorne remains committed to the business and has not resigned. However, she has informally indicated that she would like to step down by the end of 2023."
Ms Byng-Thorne joined Future in November 2013 as group chief financial officer from Trader Media Group – owner of AutoTrader – where she had been chief executive.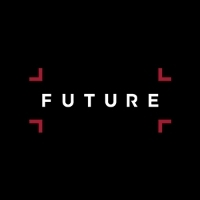 She had also held finance roles at GE Capital and Fitness First and at the time was a non-executive director at Betfair and Mecom Group.
She moved up to become Future's CEO the following April on the departure of Mark Wood, who had been in the role for three years.
Within a month she launched a 45-day consultation with Future's entire 900-strong workforce on a major restructuring of the business.
In a straight-talking email sent to all staff she said that Future's business model was not "working hard enough" and admitted "this isn't sustainable in the medium term and needs to change".
Within six months the group had axed hundreds of staff, changed the working practices of many others, sold most of its sport and craft titles to Bristol-based rival Immediate Media for £24m and its auto titles to Kelsey Publishing for up to £2.9m and brought in a new management team.
By the end of its 2013/14 financial year it had slumped to a £35.4m annual loss on sales down from £82.6m to £66m.
But within a year Ms Byng-Thorne was able to claim the moves had started to deliver results and had put Future "on a stable footing".
The group then began its often dizzying but highly successful buy-and-build policy which has included snapping up the firm behind Go Compare insurance for £594m, the £300m takeover of magazine publisher Dennis – which greatly expanded its reach in the US – and the £140m takeover of TI Media, which added 40 titles including Horse & Hound, Woman & Home and Wallpaper, to its portfolio.
Last week it told shareholders in a pre-close full-year trading update that an encouraging trading performance so far this year was expected to lift its annual adjusted operating profits to the top end of market expectations of between £266.4m to £270.7m.