The world's first 'gamified' cyber-security conference takes place this week in a bid to make the subject fun and engaging and attract more people into the fast-developing industry.
Staged by Bristol and Bath Cyber, the event is designed to help those attending network through fun social engineering and gamification activities, take part in interactive events and engage with our speakers throughout the day.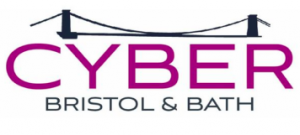 BristolCyberCon takes place on Wednesday at the Bristol's Watershed media centre and includes four interactive workshops, two hackathons, a red team vs blue team panel debate and 15-plus inspiring speakers on topics ranging from social engineering your way into an office and building cyber diversity in the workplace to reverse engineering electric cars.
It will also showcase some of the region's most innovative cyber start-ups.
The event is aimed at developers and students wanting to increase their knowledge and/or find work in cyber, as well as existing cyber professionals wanting to network and connect in their community
Bristol and Bath Cyber is the regional chapter for the UK Cyber Security Forum. Its role is to help sustainably grow the cyber cluster in the area through connections, upskilling and knowledge sharing.
Conference organiser Simon Minton said: "We want to host an event which shows some of the leading cyber security work being done by businesses. The industry is growing fast and we want to make sure that it attracts the best and most diverse talent."
To find out more go to https://www.bristolcybercon.com/