Chippenham-based technology firm Etherlive has opened an administration and logistics office in Glasgow in a move that positions it to meet increased demand for technology support during the Commonwealth Games 2014.
Etherlive's satellite office means that it can engage corporate and association events in
Scotland as it increasingly becomes a destination of choice for large-scale international symposiums hosted at venues such as the Scottish Exhibition and Conference Centre and the Edinburgh International Convention Centre.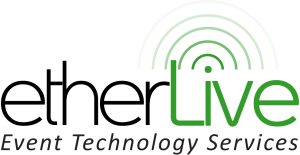 Etherlive, which supplies technology for the live event sector, has built a strong reputation providing technology infrastructure for the likes of the London Media Centre during the 2012 Olympic Games, WOMAD festival, Isle of Wight Festival, Goodwood Festival of Speed and the PSP Southampton Boat Show. The Glasgow office opens next month.
Etherlive managing director Chris Green said: "Having successfully launched our London office in 2012 we see our Glasgow office as a key hub for providing support for our existing customers and to prepare for the high demand created by the Commonwealth Games next year."