Bath-based IT consultancy IPL has become a Gold Partner of global open source software seller Talend in move it says has strengthened its position as a market leader for information management services.
The partnership will help organisations gain a consolidated, accurate and up-to-date single view of their information assets, according to IPL, which works with major national and international clients such as BP, RSPCA and FirstGroup.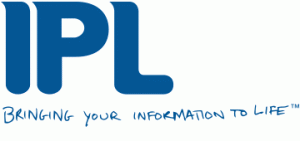 IPL chief executive Paul Jobbins said: "By partnering with Talend, we'll be able to foster mutually-beneficial, customer-focused propositions relating to an array of Information Management, Data Governance and Business Process Management challenges. These will be backed by IPL's tried-and-trusted governance frameworks and consultancy, and Talend's proven and robust solutions.
"I believe what really makes this partnership stand out for everyone involved is that IPL brings to the table a pedigree in delivering mission-critical solutions to the most complex, secure and regulated environments, making this a truly unique partnership."
Vice president of sales and alliances at Talend, François Chiche, added: "Talend and IPL have forged a strong relationship with enormous potential for delivering value to clients and their large scale data projects.
"Through this partnership, we will continue to provide open source integration offerings that can help companies ensure the accuracy and integrity of all types of data across the enterprise."
US-French group Talend specialises in open source software that provides data integration, data management and enterprise application integration.