Renewable power group Good Energy is to go head-to-head against some of the consumer industry's top brands in the battle for a prestigious Which? Award.
The Chippenham-based Good Energy will line up in the inaugural Sustainability Champion of the Year category of the awards against German domestic appliance giant Miele and Silver Cross, the Yorkshire-headquartered iconic pram manufacturer.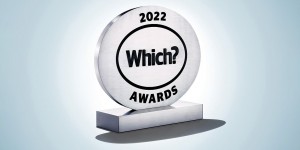 Other contenders for the title include Bristol-headquartered ethical bank Triodos and Surbiton-based adventure holiday firm Exodus Travels.
Since they were launched in 2007 by the consumer champion magazine of the same name, the Which? Awards have gone to more than 150 companies from a range of different sectors.
The Sustainability Champion Award makes its debut this year to recognise a specific project or initiative to improve sustainability by a brand.
The winners of the 11 categories will be announced at an in-person ceremony on 19 May where some of the country's largest household names will come face to face with independent brands in a bid to clinch one of the awards.
This year's judges have put value for money high on the list of considerations alongside traditional considerations such as great customer service or product reliability as consumers struggle in the face of the cost-of-living crisis.
Nigel Pocklington, chief executive of Good Energy, which employs more than 250 people in Chippenham and has 270,000-plus customers, added: "Which? Awards recognise brands who are championing consumers, so just being shortlisted is a fantastic achievement.
"We help people to play their own part in tackling the climate crisis by providing 100 per cent renewable energy for their homes and businesses, sourced from British generators.
"Our staff are committed to protecting the planet and this nomination is a tribute to their success."
Good Energy, which was founded in 1999, buys electricity from 1,700 independent generators across the UK, providing wind, biogeneration, solar and hydroelectric power.
Last year it topped last year's Which? Eco Providers table comparing the sustainability of energy suppliers. It also owns a 50.1% stake in Bristol-based Zap-Maps, the UK's top app of its kind with 660,000 downloads and hundreds of thousands of actively engaged users a month.
Which? Is well known for its independent expert advice and reviews, using rigorous standards to assess thousands of products and services, and calling out practices that prevent consumer harm.