Heat pump installation firm Igloo has been snapped up by 100% renewable electricity provider Good Energy as it continues to look for growth opportunities in other green energy markets.
The Chippenham-headquartered group, which also part owns electric vehicle charge point mapping app Zap-Map, is paying £1.75m for Igloo.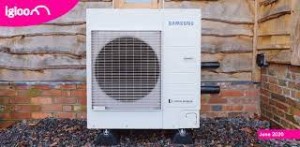 It said the takeover "represented a significant milestone in delivering on its strategy to accelerate its capability in decentralised energy services, complementing its established energy supply business" and would seek similar further bolt-on acquisitions
It also said it supported its ambition to help 1m customers cut carbon by 2025, creating a new service in the crucial clean, green heating market.
As a result of the takeover of Southampton-based Igloo, Good Energy can now offer affordable heat pump installations, positioning it to benefit from the rapid growth in demand for them.
It said the market was expected to grow at a compound annual rate of up to 40% to £11bn by 2030, with annual installations of up to 600,000 a year.
It also said Igloo, which operates as a virtual energy services business with no fixed premises or other significant overheads. would be incorporated into the Good Energy brand and form a new energy services division with services marketed to both Good Energy's existing customers and new prospects.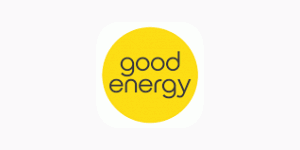 In the financial year ended 31 March, Igloo reported a net loss of £1.2m on sales of £1m. Its gross assets on that date were £900,000.
Good Energy said it expects to invest £3.4m in working capital to Igloo over the coming 15 months to allow it to reach breakeven point and to scale.
Good Energy chief executive Nigel Pocklington said: "The heat pump market is hotter than ever. As everyone feels the crunch of gas prices, more customers than ever are eager to cut loose from fossil fuels and take control of their energy by switching to clean power.
"Bringing the Igloo Works team on board is a big step towards building out our decentralised energy services and delivering on our ambition to help a million customers cut their carbon.
"It also targets a vital area where that's needed - the electrification of heating. With Igloo's established expertise and technology Good Energy will be right at the forefront of this transition.
"Acquiring an established heat pump provider 'off the shelf' to slot into Good Energy's existing offering helps the company to achieve its strategic shift towards services at pace."
He said 2023 would be a "very exciting year" for Good Energy's services expansion, with new products being launched for home generators alongside those for heating.
Igloo founder and chief executive Matt Clemow added: "We have a shared vision with Good Energy in helping customers move away from their reliance on fossil fuels.
"Having clearly demonstrated the market interest, joining a business that has the capital and the existing customer base allows us to accelerate towards this vision.
"The market for heat pump installations is continuing to grow significantly and as one of the first to offer a heat pump for the same price as a fossil fuelled boiler back in 2021, we see it competing with the 1.5m homes per year replacing their boiler."