Renewable electricity firm Good Energy has completed the disposal of all its wind and solar farms and will use the proceeds to help fund its on-going shift to energy and mobility services.
These include building a new platform for small-scale generators and continuing to invest in its subsidiary Zap-Map, UK's leading EV mapping platform.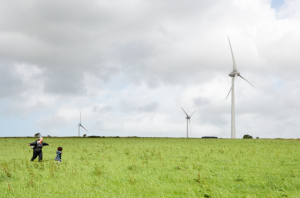 The 47.5MW generation wind and solar portfolio, which was sold for £24.5m to renewable energy investment specialists Bluefield Partners, will continue to provide around 15% of Chippenham-headquartered Good Energy customers' electricity under ongoing power purchase agreements (PPAs).
London-based Bluefield, which bought the portfolio following a competitive process, previously acquired the Good Energy-developed 49.99MW West Raynham Solar Farm in Norfolk in 2015.
Under Bluefield's ownership, the wind and solar sites, including the UK's first commercial wind farm at Delabole in Cornwall, pictured above, will join the community of more than 1,900 renewable generators across the country from which Good Energy sources power via PPAs.
Good Energy said this decentralised model enabled renewables to expand, with its existing PPAs providing essential financial security for new projects such as the subsidy-free solar farms at Flint Landfill and Crumps Yard, which were completed in 2021.
Alongside Delabole, the sale also includes the Good Energy-developed Hampole Wind Farm, near Doncaster, which was switched on in 2014.
The portfolio also includes six solar farms spread across Cornwall, Dorset and Wiltshire.
Good Energy chief executive officer Nigel Pocklington, pictured, said: "The sale of our generation portfolio is a transformational moment for Good Energy and a fantastic deal for all of our stakeholders.
"Good Energy did the hard work getting these sites built, and now we are recycling that capital from our past to invest in our future.
"Last year, we outlined our clear strategic direction to capitalise on a rapidly growing market in decentralised, digitised clean energy and transport services, based on 100% 'real' renewable power."
He said the business was now ideally positioned to benefit from this trend through its investment in Zap–Map and its growing stable of other energy products and services.
"We expect to make further investments across both transport and decentralised energy to deliver our strategic plan, which we believe has massive headroom for growth," he added.
"Alongside these investments into mobility and energy services, this transaction reduces debt and further strengthens our balance sheet, which is particularly important given the current volatility in the energy market."
Bluefield Partners partner Neil Wood said: "Bluefield's success in this process is a mark of our commitment to the UK renewables sector and drive to find high quality, highly regulated assets for our shareholders. They are a great fit for our existing operational portfolio."
Good Energy, which is listed on the London Stock Exchange's AIM market, acquired a 12.9% share in Bristol-based Zap-Map's parent company Next Green Car in 2019 before increasing it to 50.1% last year.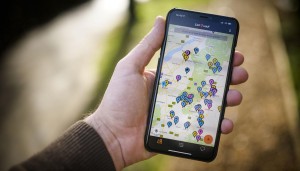 Subscribers to Zap-Map, pictured, pay to use it to plan routes, locate charge points and check their availability via their smartphones – factors seen as crucial to persuade drivers to ditch petrol and diesel cars in favour of electric vehicles (EVs).
Zap-Map currently has more than 290,000 registered users and has more than 95% of the UK's public points on its network while three-quarters plus of UK EV drivers have downloaded the platform.
Good Energy's sale of its generation assets was opposed by arch-rival Ecotricity, which owns a near 27% stake in the business.
Stroud-based Ecotricity last week filed a motion directing Good Energy's board not to make the disposal without shareholder approval while also seeking to remove Good Energy chairman Will Whitehorn from his role as a director.
The salvo was the latest in the four-year war of words between Ecotricity and Good Energy in which the former has tried four times to acquire its rival.