Renewable power supplier Good Energy is to put all its wind and solar farms up for sale as it prepares to switch from being a utility to providing energy and electric vehicles services.
The Chippenham-headquartered firm, which has around 250,000 domestic and business customers, plans to use some of the proceeds to invest further in its Zap-Map electric vehicle (EV) mapping platform.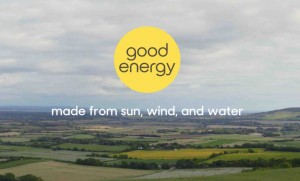 It will also use some of the cash to strengthen its balance sheet in the short term while also investing in other growth opportunities.
The generation portfolio produces 47.5MW and had a net book value of £56.8m at the end of June. It powers around 15% of Good Energy's customer base.
The assets include the 9.2MW Delabole wind farm in Cornwall- the UK's first commercial wind farm which has just celebrated its 30th anniversary – and Hampole Wind Farm, near Doncaster.
It also has six solar farms with a total installed capacity of 30.1MW. In April Good Energy refinanced and restructured the portfolio as part of efforts to simplify its balance sheet.
The firm, which buys from more than 1,600 renewable generators in Britain, expects to complete the divestment in the first quarter of next year.
At around the same time it plans to take part in Zap-Map's current £7m founding round, which will allow the Bristol-based firm – which Good Energy majority owns – to exand further, including into overseas markets.
Zap-Map subscribers pay to use it to plan routes, locate charge points and check their availability via their smartphones – factors seen as crucial to persuade drivers to ditch petrol and diesel cars in favour of electric vehicles (EVs).
Already the UK's leading EV mapping platform, Zap-Map currently has more than 290,000 registered users and has more than 95% of the UK
's
public points on its network while three-quarters plus of UK EV drivers have downloaded the platform.
Good Energy chief executive officer Nigel Pocklington said:
"
Good Energy has been at the forefront of the UK
'
s energy transition for over 20 years, stimulating the growth of renewable power generation.
"Our job is done as a developer and asset owner as we focus on the new frontiers – the electrification of transport and decentralised energy generation.
"Bigger investment in Zap-Map, will reinforce their market position and help deliver the products and services for EV drivers.
We see significant opportunities to scale this business internationally.
"We are also increasing investment in a brand-new platform to better serve our decentralised energy customers. With one of the largest feed in tariff customer bases, we are investing in new products and services to better serve their needs."