Regional law firm Goughs Solicitors has selected children's hospice Julia's House as its charity of the year.
Staff at the firm, which has seven offices across Wiltshire, including in Chippenham, Trowbridge, Melksham and Corsham, are already planning fundraising events for the charity.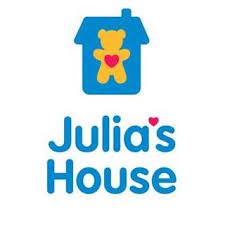 These will kick off in July with the Julia's House Great Wiltshire Walk – while some of the more daring members of Gough's 100-plus staff are considering taking part in its Big Jump skydive in September.
Julia's House is dedicated to supporting the families of children with life-limiting or life-threatening conditions across Wiltshire and Dorset. Many of these children require round-the-clock care, which has a huge impact on family life.
Its two hospices are in Devizes – where Goughs has an office – and in Mullen, Dorset. The charity relies on public donations, fundraising and legacies for around 92% of the money needed to keep running its vital services.
Goughs partner Emma Taylor, pictured, who oversaw the charity of the year selection process, said: "There are so many local charities that provide essential advice and support to the local community and as such it became very difficult to select only one.
"However, we were all in admiration of the work undertaken by Julia's House in caring for children and families at a time when they need it the most. We really want to help them make a real difference to children across Wiltshire and Dorset."
Julia's House business development & corporate fundraiser Alice Chalmers added: "We are absolutely thrilled that Julia's House has been chosen as Goughs charity of the year.
"We're almost entirely reliant on donations to provide our vital care in the community and at our Devizes hospice, so this support from Goughs will make a real different to the seriously ill children and families that we support.
"We are excited to work with the team at Goughs and see what great fundraising activities they take on throughout the year"
Goughs Solicitors, which was established in 1882, employs 100 people providing legal services for both individuals and businesses including divorce & separation, arrangements for children, employment, Wills, Trusts & Probate, commercial & residential property services and real estate & corporate services.