Bath-based specialist lender 1pm has completed a two-year restructuring and strengthening of its senior management team with the appointment of David Jones to head its group IT, systems and innovation function.
David, pictured, has had a career in IT spanning 30 years, having held a variety of senior IT roles for the past 20 years.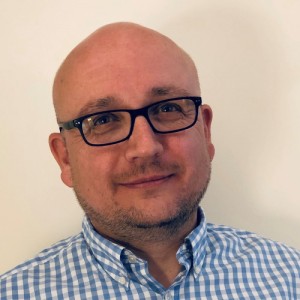 Most recently he spent more than a decade as group IT director of Yate-based Jelf Group. In his role at the former AIM-listed financial services firm he developed and oversaw the IT infrastructure of a group that grew from two sites with 80 staff to more than 35 sites and 1,000-plus staff. Earlier in his career he spent 12 years working for Bath-based specialist distribution firm Johnsons News Group.
1pm, which is listed on the London Stock Exchange's AIM market, provides finance to growing small and medium-sized firms. It has grown rapidly over recent years through a string of strategic acquisitions which have widen its product offering.
Its operating board now includes dedicated heads of each of its central operating functions – HR, compliance, risk, marketing and IT – as well as heads of its product divisions – asset, vehicles, loans and invoice finance.
Chief executive officer Ian Smith said: "The IT, systems and innovation role is a new, key position that will impact on all aspects of our business. David's previous experience of operating in a rapidly growing 'buy-and-build' environment will prove invaluable to us.
"Our operating board now has the depth of skills, leadership and experience to help us achieve the next phase of our ambitious growth plans over the next five years through to 2024."