Helphire, the Bath-based specialist accident-claim handler, is to buy a law firm specialising in road traffic personal injuries as it continues to widen its legal services.
The NewLaw group also provides consumer-related services such as wills and probate and provides medical reports, costs drafting and employment law advice.
Cardiff-based NewLaw, which also has a small office in Bristol, made pre-tax profits of £7m on sales of £29.4m in the year to December 31, according to unaudited management accounts. Helphire could pay up to £43.2m to acquire the business. Helphire, at one time among the fastest-growing firms in the region, has undergone a major transformation over recent years, including shedding staff in Bath and closing a call centre in Bristol.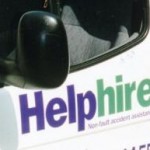 Last year NewLaw signed a number of ABS (alternative business structure) arrangements with insurance and fleet management partners. Helphire today said it intends to continue to expand this area of the business in conjunction with its own strategy to develop its legal services offering to a larger customer group.
In a statement issued to the London Stock Exchange today, Helphire said it had worked closely with the NewLaw team over the past five years in processing personal injury claims and had been "impressed with the high quality and ethical standards of their work and the integrity of their people".
Helphire is to pay up to £24.5m in cash and new shares worth £10.5m. Under the deal, Helphire will also acquire net external working capital debt and shareholder loans of around £8.2m, most of which will be settled on or after completion.
The new shares will be issued in tranches in April 2014 and March 2015.
Helphire, which works with the insurance and motor industries to provide replacement vehicles to motorists involved in accidents, said the acquisition was in line with its strategy of widening its range of legal services and is expected to be earnings enhancing and cash generative.
Chief executive Martin Ward said: "After working with NewLaw for many years, we are delighted to have secured a first class and well-established legal services business together with its management team. This addition to the Helphire group supports our strategic direction to broaden the scope of services we offer in related markets and we look forward to building on our more recent success."
NewLaw was formed 10 years ago and has since achieved strong growth. It employs more than 400 people.
Its chief executive Helen Molyneux said: "We chose Helphire as a partner because it has established quality credentials, the right approach to business, both strategically and culturally, and a shared vision of the future.
"The legal services market has undergone enormous change over the last two years which has opened up new opportunities for different businesses to work together in this sector. The combination of Helphire and NewLaw represents a rewarding and exciting opportunity for the combined businesses."