Bath telecoms and IT firm Grapevine is celebrating its 30th anniversary, with its founder and chairman pointing out that a third of its current staff were not even born when it launched.
Grapevine began life as a chain of mobile phone shops across the South and South West, including a store on Widcombe Parade operating under the Grapevine Communications name, pictured.
The firm became Grapevine Telecom later in the 1990s and by the 2000s its focus had shifted to business-to-business sales.
It relocated to its current office on Bath Business Park at Peasedown St John in 2008 and since then it has significantly expanded its range of services to become a full-service, business technology and communications provider, incorporating managed IT support, fixed line telecoms and connectivity.
Many of its clients have been with it for more than 10 years, with some dating back to the early days of the retail stores.
Chairman Peter Boby, who started the business alongside director Brian Vockins, said: "It is a wonderful achievement to celebrate our 30th anniversary.
"So much has changed during these three decades. A third of our current staff were not even born when we started back in 1991, yet we also have a third of our staff who have been with us for over 10 years.
"A huge thank you to all of our loyal staff and also to our clients, many of which have been with us on our journey for several years. Here's to the next 30!"
Managing director James Spinks joined the company in 1996 as a sales executive and celebrates 25 years with the business this month.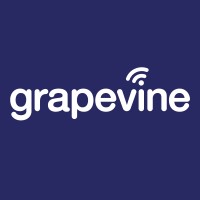 He said: "Grapevine has provided us all with opportunities, the chance to strive to do things bigger and better, being given more responsibility, to be able to have a material and measurable effect on the growth of our business.
"As managing director now, one of my most important roles is to pass this empowerment down the line to help our ever-growing team of staff to be the best they can be too."
Grapevine plans to continue its celebrations into 2022 with a '30 days for 30 years' project in which it will dedicate a month of staff time to charity and worthwhile causes.
All staff will be given an extra day of annual leave to spend working with an organisation of their choice.
In addition, the firm has recently launched its community programme, partnering with grassroots sports clubs on income-generating opportunities.
For any new business referred to Grapevine via participating clubs, the firm will make a donation to the club based on the number of licences/users for a range of their technology and communications services.
Pictured: The Grapevine team