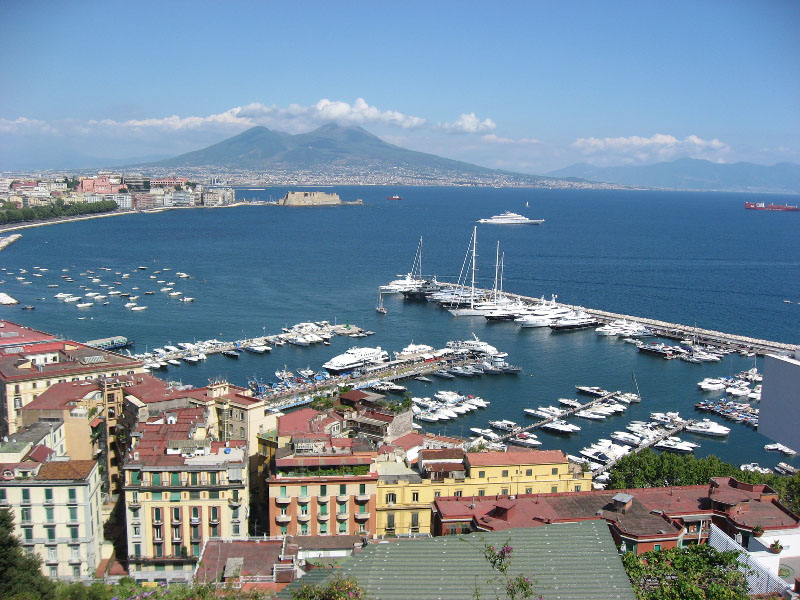 EasyJet is to introduce flights from Bristol to Naples, bringing to 43 its number of destinations from the airport.
The budget airline, which today raised its full-year profit guidance, said fares on the route would start at £31.99 (one-way, including taxes). The three-times-weekly service will operate from May 12 to September 1 next year.
Naples, Italy's third-largest city, is popular with visitors thanks to its lively atmosphere and proximity to some of Italy's most famous landmarks. Mount Vesuvius and Pompeii are easily accessible from the city as well as the islands of Capri and Ischia.
EasyJet, which has 10 aircraft based at Bristol, with an 11th operating during the peak summer season, carries around 3m passengers annually through the airport.
Shaun Browne, Bristol Airport's aviation director, said: "A scheduled service to southern Italy is a welcome addition to easyJet's summer programme from Bristol. Not only does it open up exciting holiday options for South West travellers, it also provides an opportunity for the region's tourism industry to take advantage of growing interest from the Italian market."
Meanwhile easyjet says more corporate passengers flew with it in the second half and it will now return around £190m to shareholders.
Second half revenue per seat rose 6% — at the upper end of expectations — and it has already sold around a third of the seats for the first quarter of its next fiscal year.
The airline will pay a 9p dividend per share for the year and has decided to return a further 35p per share by way of a special dividend in light its strong recent performance.
"Taken together this provides an estimated total cash return to shareholders for the year of approximately £190m or 44p per share," said EasyJet.
However, it said at current fuel and exchange rates its 2012 fuel bill would likely increase by about 220 million pounds compared to the prior year.
"EasyJet's commercial performance continues to be robust across the network, with particular strength on city routes used by business and short break leisure travellers," the company said in a statement today.
"As a result, the board's expectation for profit before tax for the year ending September 30 is now between £240m and £250m compared with our previous expectation of £200m to £230m."