Four historic pubs near Bath are in line to change hands in a deal between fast-growing craft brewery and pub chain Butcombe and Wiltshire-based rival Wadworth.
The groups have exchanged contracts for Butcombe, based near Bristol, to acquire a group of 21 pubs, extending its portfolio across the South of England and into the West Midlands for the first time.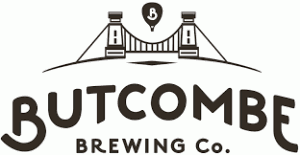 Butcombe is buying the pubs – many of them historic inns with strong food offerings in villages and small towns – for an undisclosed sum.
They include The Fleur de Lys and The George Inn in Norton St Phillip, The Crown Inn at Tolldown, Dyrham, pictured below, and The Kings Arms Hotel in Melksham.
Butcombe already owns 39 pubs in Bath, Bristol, Somerset and the Mendips, including The Broad Street Townhouse and The Pig & Fiddle in Bath, The Old Crown Inn in Kelston and The Charlton Inn in Shepton Mallet.
The Wadworth pubs will increase Butcombe's presence in Bath, Bristol, Somerset, Wiltshire and Gloucestershire and introduces the company into the new territories of South Gloucestershire, Surrey, Worcestershire, Oxfordshire, Hampshire and Berkshire.
Wrington-based Butcombe was acquired by Channel Island-based beer, wine and pub group Liberation four years ago.
Liberation said the acquisition was part of its longer-term strategy to grow Butcombe's presence throughout the West Country via the acquisition of high-quality, predominantly freehold pubs capable of supporting a premium, food-led offering with accommodation.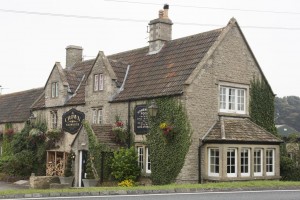 The Wadworth's portfolio adds 140 rooms to the Butcombe's managed estate, taking the total number of rooms to 223.
Liberation said it intends to invest substantial capital into many of the pubs to support future growth.
It also said Butcombe's enlarged portfolio would be well placed to benefit from evolving consumer trends including an ever-increasing demand for quality, locally produced food and drink, staycations and working from home.
Liberation will finance the acquisition with a new equity investment from its ultimate shareholder Caledonia Investments.
Liberation Group CEO Jonathan Lawson said: "We are delighted to welcome the teams of these fantastic pubs to Butcombe and have worked closely with Wadworth to ensure a smooth transition. We have ambitious plans for these businesses and look forward to a successful future together.
"Although the challenge posed by Covid-19 on Liberation, and the wider hospitality sector, continues to be substantial, it has not impacted our longer-term strategic ambition for Liberation, or the strength of customer demand for the exceptional experiences that we provide.
"We have been encouraged by the strength of Liberation's trading performance post-lockdown, up to and including October half term, with our managed pubs successfully offsetting the impact of lower drink revenues with double digit food and accommodation growth.
"The strength of Liberation's recovery is a direct reflection of the inherent quality and relative positioning of Liberation's portfolio of businesses and the unrelenting dedication and passion of our colleagues throughout this immensely challenging period."
Charles Bartholomew, chairman of Devizes-based Wadworths – best known for its 6X bitter – said: "We are working with our teams in each pub to enable the seamless transition to Liberation to take place over the next four weeks.
"I would like to sincerely thank all of our people in these 21 pubs for their significant contribution to Wadworth over many years."
All Wadworth employees in the managed sites will transfer to Liberation under TUPE employment rules.
Butcombe was founded in 1978 by former managing director of Courage Western Simon Whitmore. At the time, few breweries were making what became known as 'real ale' and Butcombe built up a loyal following of beer lovers in the West of England.
As well as its much-expanded brewery in Wrington it operates a distribution and packaging facility in Polden, near Bridgwater.