Inspecs Group, the Bath-based eyewear design house and manufacturer, has bought historic UK spectacle lens company Norville for £2.4m after it fell into administration earlier this month.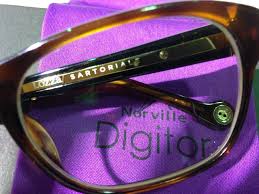 The acquisition of the Gloucester-based firm, which had been in business for more than 120 years, means Inspecs now owns the country's two oldest and most- respected optical brands – Norville and Algha, the East London frame maker which once made millions of glasses for the NHS and now produces the Savile Row brand.
Inspecs said the Norville deal was the latest step on an ambitious growth strategy which has already made it a major player in the industry.
The firm, based in Bath's old Gas Light and Coke building on Upper Bristol Road, was launched by former bond trader Robin Totterman in 1988 after he failed to find a pair of glasses he liked.
It has since expanded to produce a broad range of predominantly mid-market and entry-level priced frames for spectacles, sunglasses and safety glasses with operations across the globe, including factories in Vietnam, China, London and Italy.
It firm floated on the London Stock Exchange's junior Alternative Investment Market in February, raising around £23.5m, which it said would help fund future acquisitions.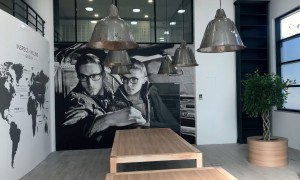 Inspecs' shares shot up by 7.69% when the acquisition was announced.
Inspecs said Norville was considered to have the most advanced portfolio of spectacle lenses in the UK and supplies optical retailers with complete spectacles, including well-known brands.
It manufactures at its headquarters site in Gloucester with smaller operations in Bolton, Seaham, in the North East, and Livingston, near Edinburgh. Inspecs said it intends to keep some of Norville's management team and employees as part of the acquisition.
Last year Norville made a £790,000 loss on sales of £11.8m. It entered administration on July 3 after which it was run by administrators from accountancy firm BDO.
The £2.4m sale price paid to the administrators is being funded from Inspecs' existing cash resources and includes £1.2m of freehold property for Norville's Gloucester site and the remainder for stock, plant, intellectual property and contracts.
The net book value of the assets acquired is £4.9m, including the freehold property.
Inspecs said it expected the acquisition to be earnings enhancing in its financial year to December 31, 2021.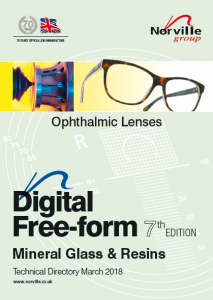 Inspecs CEO Robin Totterman said: "I am delighted to announce our first acquisition as a plc, in line with our stated strategy at IPO (initial public offering), and there is no doubt that Norville is an excellent fit for the group.
"With Inspecs' global frame manufacturing, marketing and sale capabilities, we are continuing to grow our vertically integrated business model.
"We are also taking this opportunity to integrate our two UK manufacturing sites, and soon we will offer a bespoke Savile Row lens collection to accompany the frames. Our plan is to similarly offer our many licenced brands with high quality bespoke lens packages.
"The acquisition cements Inspecs' position as the only vertically integrated designer, manufacturer and distributor of eyewear frames and lenses in the UK and provides the group with a full lens offering domestically and globally.
"We look forward to welcoming the Norville team into the heart of the Inspecs Group and working together to create a truly cutting-edge integrated eyewear business."
Norville brands include Barbour, Barbour International, Dana Buchman, Duck & Cover, Progear and Racing Green. These are supplemented with its in-house brands Mai-Zee, Superlite & Blitz Kidz. It also produces a range of safety specs and one of the biggest UK ranges of sports prescription frames.
Inspecs has strong relationships with many of the leading global retail chains and distributors including Specsavers, National Vision, Grand Vision (which includes Vision Express in the UK), Vistan Brillen, Boots, TK Maxx, Costco Canada, World Duty Free and Sam's Club.
The firm relocated to Bath from London in the early 2000s.