Rural broadband provider Truespeed has started to build its network in Wells – with a pledge to present the historic city with gigabit-capable broadband connectivity in time for Christmas.
The Bath-based firm got the green light at the start of this month. The goal is to connect people who have signed up to Truespeed's service within two to three weeks of their building being passed by the network. The entire infrastructure roll-out is expected to be complete by the end of the year.
The firm's engineers are already busy transforming connectivity for residents and workers, helping to catapult Wells, pictured – famous for its gothic cathedral and medieval Bishop's Palace – into the digital age.
The firm said protecting the heritage of the city, which has around 6,000 properties and 1,000 registered businesses, was a priority while giving it speedy connections, even at peak times, for decades to come.
Truespeed engineers are now working in the city but are keeping disruption to a minimum by connecting the fibre-optic cables to the existing ducting and poles carrying telephone and power lines.
The company also believes gigabit-capable broadband connectivity will help Wells bounce back faster from the effects of the Covid-19 pandemic, not only helping more people to work from home but linking up pupils and teachers reliant on digital schooling, and allowing GPs to conduct video appointments.
Somerset County Councillor for Wells, Tessa Munt, said: "I'm delighted that Truespeed will bring ultrafast broadband to Wells town hall as part of its community work.
"Everyone using the building, whether visitors, staff or those like me who attend council meetings and events, will benefit greatly from this high-speed facility as life slowly returns to a different normal, saving taxpayers' money, the climate and time."
Wells City Council town clerk Steve Luck added: "For too long Wells' businesses and residents have had to put up with poor connectivity. Wells City Council fully supports Truespeed in bringing ultrafast fibre broadband to the city where it has never previously been available."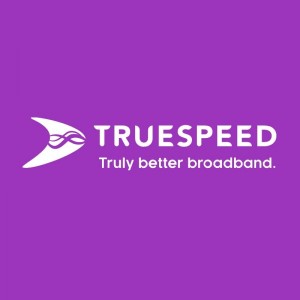 Truespeed CEO Evan Wienburg said Truespeed had been set up to bring affordable gigabit-capable broadband connectivity to areas in the South West such as Wells that had been ignored by larger providers – and to do it differently.
"While other providers force multiple customers to share one fibre-optic cable, Truespeed customers get their own exclusive cable right to their door," he said.
"This is important because it is the difference between getting the digital equivalent of the fast lane on the motorway all to yourself 24/7 – even during rush hour – and being shunted into the slow lane when there is insufficient bandwidth to cope with customer demand."
Truespeed was launched five years ago by three investors fed up with poor broadband in their homes.
It has since built new infrastructure that enables it to deliver 10 gigabit-capable full-fibre broadband directly into premises, providing a high-performance, highly reliable connection, and future-proofed connectivity.