A warehouse site close to central Bath has been chosen for a pioneering co-living/co-working development aimed at young graduates and professionals.
The scheme, pictured, the first of its kind in the city, would have 96 studio apartments on its upper storeys and business space on ground floor.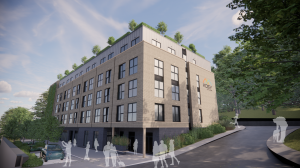 The developer behind the plan, London-based Kosy Living Group, is working on three similar schemes – all in Brighton.
It sees the warehouse on Wells Road – currently occupied by drinks emporium Great Wine Co and charity Designability – as the ideal location to introduce its concept to Bath.
Kosy Living Group said it aimed to retain both Great Wine Co and Designability - best known for its unique Wizzybug powered wheelchair – within the new development.
The co-living provides a place to live and work in a building with all amenities and services included.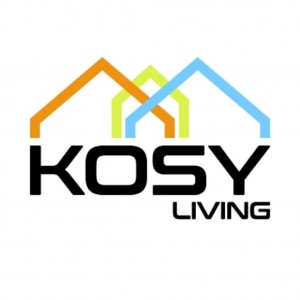 Similar schemes have been developed in cities with large student populations or high numbers of young professionals who wish to stay in the area but are struggling to find suitable homes.
To supplement the studio apartments, co-living schemes tend to offer large, shared lounges, kitchens and entertaining areas, with the move to more home and hybrid working, suitable workspaces.
According to Kosy Living Group, the concept "seeks to build community, encourage social exchanges and promote the sharing of skills, experiences and ideas".
The firm added: "Shared amenity spaces are designed to positively impact health and wellbeing as well as developing friendships and building communities".
Kosy Living chief executive officer Paul Brundell added: "Bath is renowned for its heritage and for its leading universities.
"Providing this new type of accommodation provides an opportunity to live in a community with great facilities, amenities, and spaces to work, which will help the city retain high-quality graduates as well as offering local young professionals with an alternative to living at home with parents or in standard HMOs (houses in multiple occupation)."
He said the site's proximity to the city centre and the proposed new office developments at Bath Quays North and South made it an excellent choice for this type of development."
Kosy Living chief operating officer Paul Van Reyk added: "We are working with The Great Wine Co and Designability to understand their business and charity needs and our aim is to provide upgraded and improved shop and workspace by allocating ground floor units to them, should planning be successful."
A planning application is to be submitted to Bath & North East Somerset this summer.