The CEO of Actual Experience, the Bath-based advanced analytics firm on a mission to "make the digital world work for everyone, everywhere, all of the time", has claimed it is ready to transition from start-up to scale-up as it launches its new digital workplace management system.
Dave Page said the new portal, developed using its unique human experience (HX) insights, would enable the firm to focus on direct sales and marketing efforts to convert its pipeline of global blue-chip opportunities into revenue-generating long-term customers.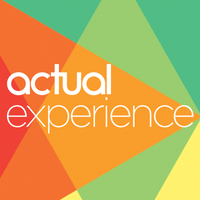 The firm was founded more than 11 years ago following a decade of cutting-edge research at Queen Mary University of London and later relocated to Bath.
Its development has accelerated over the past two years as the hybrid workplace revolution triggered by the pandemic has prompted a wider recognition by the market of the power of its unique technology, which allows businesses to better understand the needs of their employees.
Actual Experience said by providing what it called "an engaging and intuitive interface", the new portal brought its HX insights to life for customers, forming a stronger foundation for strategic decision-making as it builds sustainable new ways of working within their organisations.
The product team behind the new portal is led by chief product officer Scarlet Jeffers, who recently joined after working at Apple and accountancy group EY, as well as co-founding and scaling successful SaaS (software as a service) start-ups.
The firm Scarlet had brought 10 years' experience in product leadership and taking products to market, specialising in new product development and pivots to achieve product-market fit.
Dave Page said: "The development of the new DWMS portal is a key step in Actual Experience's transition from start-up to scale-up. We now have a refined product with which to accelerate our direct sales and marketing efforts and execute on our go to market strategy.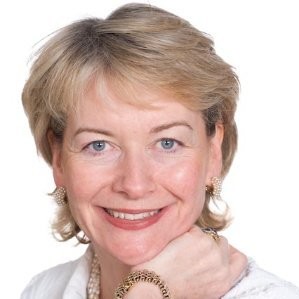 "The development of the new portal is down to the efforts of Scarlet and her team. Scarlet's appointment represents another significant strengthening of our executive team as we focus on transitioning from start-up to scaleup and enhancing and refining our product offering to clients."
He added that while the current macro environment had accelerated the need for the product, as enterprises embraced new and hybrid ways of working, the firm had also been impacted by the lengthening of procurement processes at these large businesses.
"We remain confident that the second half of the year will see improved momentum as our product and sales investments bear fruit," he said.
In the six months to 31 March, Actual Experience's operating loss widened by nearly 30% to £2.84m on revenue down just under 8% at £820,000.
Chair Kirsten English, pictured, said the firm's primary focus was to generate more sales.
"To this end we have recently invested in a direct sales force, invested in marketing, hired a chief product officer and a chief revenue officer to bring onboard further business.
"Our new portal provides clear 'quant-driven' answers to the questions that the C-suite and board in corporations are asking about the hybrid workplace; how much time is our company wasting due to the inefficiency of digital tools and how do we fix this?
"How does digital inefficiency impact the wellbeing of our people? Where are our people working from and what does this mean in terms of our real estate outlook?
"Actual Experience's analytics service pinpoints precisely where companies can invest to make the greatest positive impact on employee efficiency and wellbeing and critically we can also measure the resultant return on that investment."