An expert in urban development and infrastructure in Europe and the Middle East has been lined up as guest speaker at next month's Bath Business Conference, the city's only dedicated event of its kind.
Steve Scott, UK executive leader of global professional services company GHD Advisory, will address business leaders at the breakfast taking place immediately before the main conference opens on 20 September.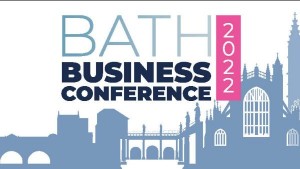 With experience gained across 170 projects, Steve will share some of his unique knowledge and insights gained from 30 years' experience in the industry.
His key areas of expertise include strategic analysis; economics; project appraisal; business case development; investment and strategic planning.
The hotly anticipated inaugural conference, which is being staged by the Bath Business Improvement District (BID), will bring together businesses from across the city to generate ideas, build networks and spark collaborations.
Held at global engineering consultancy's Buro Happold's Bath headquarters, it will include a series of interactive panel discussions and stakeholder engagement opportunities as well as a breakout area for networking.
The conference's four panel discussions, which will take place at 9:30am and 11:15am – with two running simultaneously at each session – will explore the State of the City or Skills and Employment, and Developing the Destination or Net Zero.
While booking for the conference is free for all businesses and will include refreshments and a casual networking lunch, the breakfast – which will start at 7:30am – is ticketed at £15 per attendee.
After the conference closes at 2pm delegates will be able to take a tour of Bath's new South Quays business district.
The BID is being supported in staging the conference by Bath & North East Somerset Council, The Bath Initiative, Visit West, Bath Unlimited, St John's Foundation and Buro Happold.
Founded in 1928, GHD Advisory is wholly owned by its 10,000-plus employees, who are based in more than 200 offices across Asia, Australia, Europe, North and South America and the Pacific region.
To register for the Bath Business Conference, visit https://www.eventbrite.co.uk/e/bath-business-conference-tickets-380962247337