Students at Bath Spa University studying for an MA in Children's Publishing have teamed up with inclusive children's publisher Knights Of to create an e-book edition of a debut novel.
A Kind of Spark by neurodivergent Scottish author Elle McNicoll tells the story of 11-year-old Addie's campaign for a memorial of the witch trials that took place in her hometown.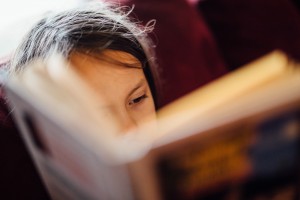 Knights Of co-founder David Stevens introduced the collaborative workshop, speaking passionately about the importance and need for greater diversity in the industry.
Students carried out the technical process of converting print files for e-publication, along with creating and editing end-matter. The day was a great success and resulted in a new e-book edition.
The publishing industry has responded swiftly to innovating around audience and digital access to content, including e-books and audio during the Covid-19 lockdown – and Bath Spa lecturer in publishing Holly Tonks saw the workshop and its outcome as testament to that.
"Creative industry collaborations are rewarding for both students and publishers alike," she said. "We all felt passionately about supporting an inspirational publisher, such as Knights Of. The students were creative and focussed throughout the day and we are all thrilled with the result."
David Stevens added: "Author Elle McNicoll first discovered Knights Of as a student at UCL, and it was that contact that later became the foundation of us publishing together, so working with the Bath Spa University students is the perfect match for A Kind of Spark.
"We're hoping that this will lead to many more future opportunities. It is a partnership brimming with potential."
MA Children's Publishing course director Laura Little said: "Innovation and creative-tech underpins our approach at Bath Spa University, and we're delighted to work with Knights Of on digital publishing initiatives."