Bath-based glasses designer and manufacturer Inspecs achieved a 562% increase in revenue in the first half of this year after reaping the rewards of the two acquisitions it made in 2020 – and is now on the lookout for more.
The firm said it was working with its advisors to identify potential targets as the enlarged group now had many additional opportunities available to it.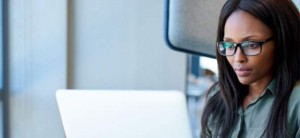 Inspecs acquired historic UK spectacle lens company Norville for £2.4m after it fell into administration in July last year – a move which has given it further vertical integration and access to the lens market.
It followed that in December with the takeover of German firm Eschenbach Optik for €94.85m (£84.78m), which has produced a strong platform to the independent retail market in Europe and the US.
The plan for further acquisitions emerged from comments accompanying the firm's results for the six months to the end of June, a period during which it cut its pre-tax loss from $8.3m (£6m) to $2.6m on revenue up from $16.7m to $125.7m due to its two acquisitions and stronger sales from continuing operations.
The firm, based in Bath's old Gas Light and Coke building on Upper Bristol Road, produces a broad range of predominantly mid-market and entry-level priced frames for spectacles, sunglasses and safety glasses with operations across the globe, including factories in Vietnam, China, London and Italy.
CEO Robin Totterman, the former bond trader who launched the business in 1988, said the results reflected the hard work its employees had put in to ensure that the group could operate despite Covid-19 restrictions.
"Our factories have managed to carry on producing in what has been an extraordinarily difficult time and all our factory workers in Vietnam have been vaccinated to enable them to carry on production.
"Our plant in China has continued to operate despite Covid-19 difficulties throughout the period. Our teams across the globe continue to drive new innovation, explore opportunities and expand into new markets through integration, organic growth and acquisitions.
"We have strong order books and notwithstanding the potential future disruption from Covid-19 our full-year expectations remain unchanged."
INSPECS customers include global optical and non-optical retailers, global distributors and independent opticians, with its distribution network covering more than 80 countries and reaching approximately 70,000 points of sale.