Inspecs, the fast-growing Bath-based eyewear design house and manufacturer, is poised to double in size after conditionally agreeing to acquire a German firm for €94.85m (£84.78m).
Inspecs said the takeover of Eschenbach Optik would represent a key strategic step in its expansion as a global, vertically-integrated eyewear firm.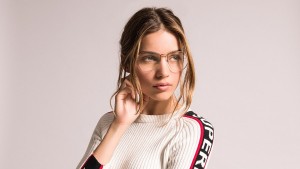 The deal would make Inspecs, which was launched by former bond trader Robin Totterman in 1988 after he failed to find a pair of glasses he liked, into one of the world's leading eyewear companies.
Eschenbach is well-established in Germany and the US, two key global markets for Inspects, which also said its portfolio of more than 15 in-house and licensed brands was complementary to is own.
Headquartered in Nuremberg, it has two divisions – one focused on designing and distributing glasses frames and one on designing, manufacturing and distributing specialist optics products.
Inspecs said the acquisition – is second this year – would extend its presence in key global markets, such as the US and Germany, through a network of more than 250 sales representatives and 12 international subsidiaries. It would also give Inspecs the chance to acquire bigger global licences while using its manufacturing expertise in Asia to help Eschenbach make production savings.
Eschenbach had revenues of €143.3m last year, having achieved a compound annual growth rate of 5.9% between 2017 and 2019. Earnings were €10.3million and the business was cash generative.
In July Inspecs, , based in Bath's old Gas Light and Coke building on Upper Bristol Road, bought historic UK spectacle lens company Norville for £2.4m after it fell into administration.
The acquisition of the Gloucester-based firm, which had been in business for more than 120 years, meant Inspecs owns the country's two oldest and most- respected optical brands – Norville and Algha, the East London frame maker which once made millions of glasses for the NHS and now produces the Savile Row brand.
Inspecs CEO Robin Totterman said: "We are delighted to have agreed to acquire Eschenbach, Germany's number one eyewear company, which in turn owns one of the leading eyewear companies in the USA, Tura.
"As a high-quality business with a strong management team and track record of margin-accretive growth, Eschenbach represents the ideal fit for Inspecs.
"Moreover, it will enable the group to penetrate key global markets, broaden our customer reach, strengthen our brand portfolio and capitalise on the compelling structural opportunities that exist in the fragmented global eyewear market.
"By adding to the group's resilient, vertically integrated business model, this deal expands our global distribution network and brings over 250 salespeople into the group, propelling Inspecs to a new high by creating one of the largest eyewear companies in the world."
The acquisition will be funded through a conditional placing of new shares to raise £64m, with additional funds from the firm's existing resources and reserves. Directors will be contributing £1.5m as part of the placing.
Inspecs produces a broad range of predominantly mid-market and entry-level priced frames for spectacles, sunglasses and safety glasses with operations across the globe, including factories in Vietnam, China, London and Italy.
It floated on the London Stock Exchange's junior Alternative Investment Market in February, raising around £23.5m, which it said would help fund future acquisitions.
Eschenbach's senior management team in Germany and the US will join Inspecs.