Interaction, the Bath-based strategic workplace design and build company, has become a climate positive business after removing more CO2 from the atmosphere than it put in over the past year.
Interaction, which has been creating workplaces for ambitious organisations across the South West since 1992, offset 110% of the carbon it generated last year by partnering with Earthly - a platform that connects businesses to nature-based environmental solutions.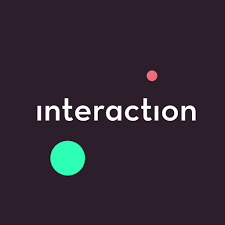 Having achieved the milestone by implementing a number of carbon reduction measures such as sourcing energy and office supplies from renewable sources, it now has bold plans to go further.
The move also coincides with the arrival of Interaction's new sustainability co-ordinator Adam Green.
Adam, pictured, below right, with Interaction's head of operations Mike Borne, specialises in sustainable product sourcing and has experience across several industries including fisheries, aquaculture, design and construction.
He will work alongside Mike, who is leading the firm's ambitious environmental strategy.
Interaction, which is currently working on a flagship project in Bristol set to be one of the UK's most sustainable offices, now aims to achieve the prestigious B Corp accreditation for its social and environmental performance by next March – making it just one of a handful in the city to gain the certification.
To become a B Corp, companies must go through a rigorous assessment of their whole business, including their mission, governance structure and operations.
They must also achieve the highest standards of social and environmental performance, transparency and accountability.
Meanwhile, Interaction also aims to offset all the carbon it has produced since its launch 30 years ago, while working closely with key suppliers to further reduce carbon emissions.
In addition, it has pledged an annual sustainability fund of £150,000, which includes donations to sustainable causes, carbon offsetting activities and organisational improvements to reduce its environmental impact.
Mike Borne said: "Businesses like ours that work in construction have an impact on the environment. So there's an obligation on us to ensure we work in a sustainable fashion and be the best we can be.
"That's why we have gone the extra mile to become a carbon positive business. Our aim is to continuously reduce the amount of carbon we generate, rather than offsetting alone as an isolated exercise, and take our clients on this journey with us.
"Adam will play a central role in helping us achieve our ambitious green goals and we wish him every success in his important new role."
Its work for international law firm Osborne Clarke's new 116,000 sq ft Bristol headquarters, pictured, is set to make it the first office building outside London to achieve a BREEAM Outstanding certification against new sustainability assessment criteria.
Other key recent projects completed by Interaction include workspaces for Xledger, the global cloud-based finance software provider with its UK headquarters in Bristol, and FemTech business Elvie as well as GKN Aerospace's Global Technology Centre in Filton.
It also recently launched a new fast-turnaround workspace service called Primed to help landlords let their office space more quickly and profitably.