Bath tech start-up Industrial Phycology will show how research funding is helping develop its pioneering wastewater-to-energy system at an event next week.
The fledgling firm, based at the University of Bath's SETsquared Innovation Centre, is working with a number of businesses to develop technology that uses algae to recover valuable resources from wastewater. A prototype of its innovative water system is being trailed by Wessex Water.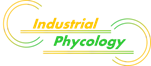 It is also working with Bristol specialist engineering firm Stirling Dynamics on ground-breaking research and development which is being funded by DECC and West of England Local Entperprise Partnership (LEP). This will form the basis of a talk on unlocking innovation and the future of low carbon technology at Bristol & Bath Science Park next Wednesday.
It is the latest in a series of talks staged by Low Carbon South West (LCSW) which are helping demonstrate how the region is well-placed to lead the way in the UK in technology and innovation
Stirling Dynamics energy systems business manager Pete Stirling said: "We have experience of working with grant funding in our core business, and actively seek to identify additional funding to facilitate our entry into new markets.
"As a result we've been able to successfully achieve diversification, collaborate with new partners, and create projects and products that will have valuable and wide ranging implications for our business and the low carbon sector as a whole.
"Ideas are the seed for any great innovation – but funding is what's needed to make ideas grow into reality. I would urge any business with aspiration to develop their products or services to investigate grant funding options. It can be easier and more rewarding than people expect."
With a large number of businesses developing cutting-edge low carbon projects and several prestigious universities pushing forward research, the symposium will look at the breadth of opportunities in this emerging field.
Derek Pedley from the Knowledge Transfer Network will also speak about the opportunities in current and upcoming Innovate UK funding calls.
Low Carbon South West network director Amy Robinson said: "Accessing the right funding can be crucial in helping business to collaborate and to grow. We want to highlight the opportunities that it can bring, and some of the avenues open to businesses in our region to enable them to take full advantage."
Bristol and Bath Science Park Innovation Centre Director Richard Pitkin added: "We now have more than 40 flourishing businesses at the park, with many of our tenants leading the way in low carbon innovation either directly or indirectly; and accessing those external funding streams is vital to their success."
The Science Park will also be hosting a second event on behalf of Low Carbon South West on April 22 which will focus on the Future of Renewables and include a talk from Your Power director Kerry Burns, who is based at the park.
To register for either visit: https://www.eventbrite.co.uk/e/unlocking-innovation-evening-networking-event-tickets-15909470655