Logistics group Wincanton has said new business wins and a diverse customer portfolio combined with operational efficiencies are helping it steer clear of the commercial headwinds caused by the cost of living crisis.
The Chippenham-headquartered group delivered a 2.6% increase in underlying half-year pre-tax profits to £28m on revenue up 9.2% at £753.6m.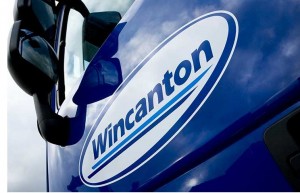 This was primarily driven by the £23.9m acquisition last year of eCommerce fulfilment specialist Cygnia. Stripping out Cygnia's contribution, growth would have been just over 4%.
Wincanton, which employs around 20,000 people across more than 200 sites, said new business from customers including Primark and DEFRA led to a growth of 14.6% and 5.2% in its general merchandise and public & industrial sectors respectively.
Its grocery & consumer sector delivered growth of 3.2%, building on its already strong market share position.
Wincanton, Britain's largest third-party logistics group, also said it had a healthy pipeline of new business opportunities with particular strength in public and infrastructure markets. It was also making continued progress against its growth strategy with further investment in technology, robotics and automation.
It remained "mindful of the expected continuation of macro-economic uncertainty", it said and continued to work closely with its customers to manage inflationary pressures and labour market challenges across its markets.
In a statement to shareholders accompanying its results, it added: "Our open book contracts and the contractual positions in our closed book contracts protect our operating cashflows and ability to deliver sustained growth.
"The board remains confident in the group's strategy and expects to deliver revenue and profit in line with market expectations for FY23, underlining our excellent customer relationships and resilience to challenging external conditions.
Wincanton chief executive officer James Wroath said: "Wincanton has delivered another good performance during the first half of the year in a challenging macro-economic environment.
"I would particularly like to thank our people, who continue to provide exceptional service to our customers delivering supply chain value every single day.
"We continued to win new business and made further progress against our growth strategy. Our exceptional customer service and track record for delivery are the foundations of our business.
"We are reinforcing this with sustained investment into automation and robotic solutions to meet the growing demand for these technologies, and they are delivering tangible results for our customers.
"I am very satisfied with the progress we have made in the period and, while mindful of the challenging macro-economic pressures, I remain confident in our strategy."