Bath tech and creative businesses seeking equity investment of between £100,000 and £2m are being invited to take part in the next Silicon Gorge showcase.
Taking place on November 12 as part of Bristol Technology Festival, the event will give up to 12 start-ups or scale-ups the chance to pitch to a virtual room of investors and enablers of investment from across the UK and further afield.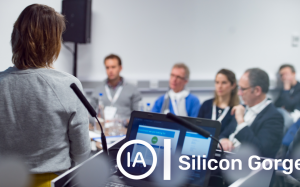 It will be the second virtual showcase this year following the decision taken by organisers regional tech sector information hub TechSPARK to take spring's event online.
Silicon Gorge director Abby Frear, pictured below, said in many ways that had been a blessing.
"It worked well, especially in terms of numbers of investors/enablers attending the showcase. And obviously it's easier for companies further south and west to be able to participate which is brilliant," she said.
"As always, the event is really about making connections and sparking funding conversations. The marketing & PR that surrounds it is also great for the finalists and, thanks to the resource provided by the new Investment Activator Programme, we're really excited to be able to hold two events this year for the first time."
Entries are invited from businesses across the South West and South Wales with the deadline for submissions 6pm on Friday September 11.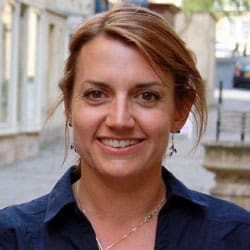 Firms entering will be selected in early October to go through to November's showcase based on the strength of their submission.
Click here to enter.
There are also spaces available on the next TechSPARK PitchMe! – the event that gives start-up founders the chance to pitch their ideas to a panel of experienced 'pitch listeners' in front of an audience to get feedback and advice on honing both their ideas and their pitches.
Each session has three founders pitching for up to 10 minutes each followed by insight and advice from the panel of pitch listeners.
The next session is on September 9. For more information click here