Stone King, the Bath and Melksham-based law firm, has appointed Rupert Poole as IT director as it continues to expand its specialist legal services to individuals and organisations.
Rupert, pictured, joins from technology outsourcing and consultancy firm Principality IT in South Wales where he was IT director working with a wide range of geographically-disperse clients.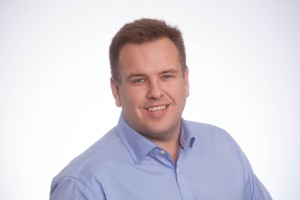 Prior to this Rupert, who has a master's degree in information systems from the University of Wales, was head of IT at the law firm Berry Smith, which has offices in Cardiff, London, Bristol and Bridgend.
Stone King managing partner Steven Greenwood said: "It's a pleasure to welcome Rupert at such an exciting time for the firm.
"We have seen continuous growth, both in the services we offer to families and individuals, and the specialist work we do with schools, charities and businesses.
"Rupert's role will be crucial in ensuring that we have the right strategic alignment between our IT infrastructure and our legal services. IT is a cornerstone of our business, ensuring that we continue to provide the very best support to our clients."
Stone King employs more than 180 people, including 24 partners and 79 fee earners, in its offices in Bath, Melksham, Cambridge and London.