Mercedes-Benz truck dealer Rygor Commercials has become the latest business to join forces with a pioneering scheme that donates unwanted and refurbished laptops to schools, charities and individuals who do not have access to technology.
Westbury-based Rygor will use Wiltshire Digital Drive to recycle its IT equipment as part of its drive to focus on ways it can be greener and more energy efficient.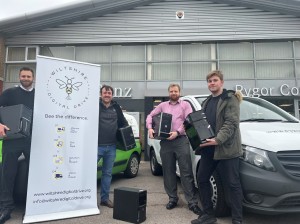 Wiltshire Digital Drive, a non-profit organisation and community interest company, was set up in October 2020 to recycle, refurbish and redistribute second-hand laptops to bridge the county's digital divide.
It was born from the success of a laptop recycling project started by Priority IT during lockdown. Also based in Westbury, Priority IT is Rygor's IT consultancy.
Since then, the scheme – which is also supported by Corsham-based social media communications agency Naturally Social and Bath-based accountants Turner and Partners – has helped more than 2,00 people get connected by providing them with a free laptop while also diverting more than six-plus tonnes of waste from going to landfill.
Wiltshire Digital Drive co-director Natalie Sherman, pictured below, said: "Since forming we've been blown away by the support and generosity of the local business community.
"To date we have saved more than six tonnes of digital waste from going to landfill as well as helping people get connected by providing them with their own laptop, free of charge.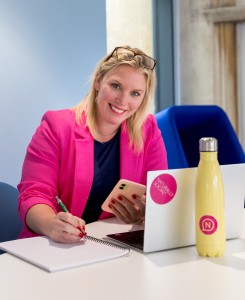 "This donation from Rygor is very welcome and sets a healthy precedence for other businesses to follow.
"By working together we can all help alleviate the current climate crisis and ensure tech has as much use and life, as possible."
Priority IT managing director Kieran Thomas added: "As a Wiltshire-based IT company, being able to collect our client's old IT kit, refurbish it and then see it re-used by a local good cause fills the team with immense pride.
"I would like to thank Rygor for donating their old IT kit, and also my team for spending their time collecting and refurbishing."
Rygor's head of IT, Ronnie Hinton, said: "At Rygor, we are always looking at ways to enhance our infrastructure for the benefit of our team members and customers, which means that as we introduce new systems, some of our equipment becomes surplus to requirement.
"Instead of resigning it to landfill, we want to do something purposeful and meaningful, so when Nathan at Priority IT mentioned this brilliant initiative, we jumped at the chance to help.
"In this digital age, no young person should be disadvantaged because good quality IT equipment is too expensive, and the team at Wiltshire Digital Drive is doing an amazing job making sure this doesn't happen.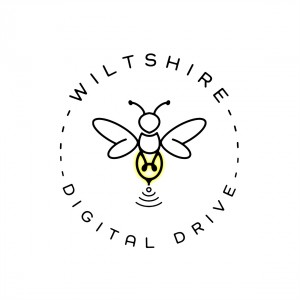 "Rygor will continue to donate unused equipment to this fantastic cause, and it's great to know recycling in this way is making a tangible difference to real families in our local community."
Rygor is continuing to focus on ways it can be greener and more energy efficient by investing in paperless administration systems and futureproofing its custom-designed new sites to cater to a growing electric vehicle customer base as well as investing in projects such as energy-saving lighting and equipment.
The group, which has branches stretching from West London to Somerset and into the West Midlands, supplies and maintains industry-leading electric vehicles through its Mercedes-Benz and MAXUS franchises and has also recently launched its first pair of electric mobile fleet servicing vans.
Rygor group finance director Tim Smith – who has joined the firm's board following its recent management buyout – said: "Our passion for being the best in the industry doesn't start and end with commercial vehicles and exceptional customer service.
"Our team lives and breathes our company values, and community spirit is an incredibly important part of this.
"By donating this equipment, we hope to be able to support the goals and dreams of young people across Wiltshire and the fact that we've also been able to reduce waste is incredibly important.
"We're grateful to the team at Priority IT and Wiltshire Digital Drive for everything they do, and we're delighted we've been able to be involved."