International healthcare firm Alliance Pharma, whose products range from anti-dandruff shampoo to stomach ulcer treatments, is in good health and consumer demand for its brands remains strong, its chair has told shareholders at its annual meeting.
David Cook also announced he would be stepping down from the Chippenham-headquartered group in May next year after serving on the board for nine years.
Alliance Pharma holds marketing rights to around 80 consumer healthcare brands, with revenues generated from a mix of direct, distributor and e-commerce sales in 100-plus countries.
Mr Cook, pictured, told the AGM that the integration of silicone-based scar treatment brand ScarAway and the rights to scar treatment brand Kelo-cote in the US, acquired in March from Irish group Perrigo for $19.4 m (£15.5m), was progressing well.
The firm said it continued to expect this year's performance to be weighted to the second half due to its anticipated sales trajectory for Amberen, the relief for menopause symptoms it acquired in December 2020, and Nizoral, an anti-dandruff medical shampoo brand it bought in 2018.
It also said disruption to its supply chain through Covid-related lockdowns in China, was now beginning to ease.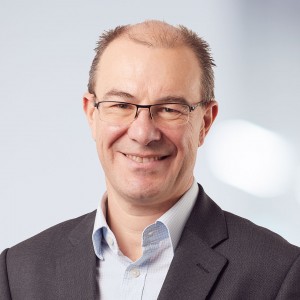 Mr Cook said: "We remain confident in our ability to deliver full year financial performance in line with market expectations."
He said that further commentary on its first-half trading performance would be provided in its trading update in July.
Mr Cook will step down as chair following next year's AGM to be replaced by Jo LeCouilliard, currently a non-executive director.
Ms LeCouilliard joined Alliance as a non-executive director on 1 January 2019, bringing more than 25 years' international healthcare management experience through her career at GlaxoSmithKline where, among other roles, she headed its US vaccines and Asia Pacific Pharmaceuticals businesses.
A chartered accountant, she is currently a non-executive director of Oxford-based asthma diagnosis and management firm Circassia, US specialty pharmaceuticals group Indivior and Italian pharmaceutical group Recordati.
Mr Cook said: "Alliance has developed significantly over the time I have been with the business, building an international footprint and transitioning to focus on consumer healthcare brands.
"I am confident that the company has a bright future, led by an outstanding senior management team.
"Jo has been an invaluable board member over the past three-and-a-half years and we are delighted that she has agreed to chair the board as the company continues on its growth trajectory. I look forward to working closely with her during my remaining time at Alliance."
Ms LeCouilliard added: "I am delighted to be taking on the position of chair following next year's AGM. I have been really impressed by Alliance's strong management team and strategy over my last three-and-a-half years on the board.
"The company has successfully executed a number of strategic consumer healthcare acquisitions and has built a solid international infrastructure."
Alliance Pharma employs around 250 people across Europe, North America and the Asia-Pacific region.