Pioneering Bath software firm Living Map has secured a £750,000 loan to help fast track its technology that allows people to use their mobile phones to guide them through airports, hospitals and other indoor spaces.
The loan, from government agency Innovate UK, will allow the smart city digital mapping software to be integrated more quickly and easily at multiple sites, with different mobile devices and applications.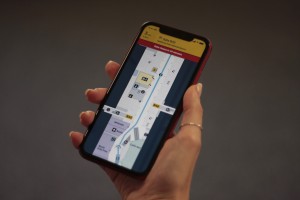 Living Map's technology overcomes the challenge of using digital maps inside large buildings, underground or other locations where GPS signals cannot reach.
It has already been used by Singapore Airlines to guide passengers through Heathrow Airport to make flight connections and will soon be rolled out to other airports and airlines as part of its recently announced partnership with airline consortium Star Alliance.
Innovate UK's loan takes Living Map's total to funding to more than £5m. Last December existing investors Committed Capital and Mercia Asset Management committed a further £850,000 to the firm following two earlier rounds in 2018 and 2019.
The funding has allowed the firm, founded in 2010 by urban design consultant Tim Fendley, to continue to develop its pioneering mapping software.
As well as Heathrow Airport, the firm's systems are in use at Canary Wharf in London and New York's MET Museum of Art.
Closer to home, Living Map has designed a system to help key workers navigate their way efficiently around Bath and the Royal United Hospital.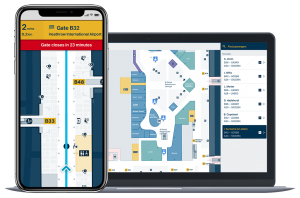 The firm's new platform, to be developed with the Innovate UK loan, will allow software developers in any organisation to rapidly incorporate the technology in their own apps.
As well as helping people find their way around indoor spaces it can be used to track items, such as components in a car plant or high-value equipment in a hospital.
Living Map CEO Dominic Hazlehurst said: "Digital maps have become part of everyday life for many but using them indoors still poses problems, given the lack of reliable positioning.
"Our platform overcomes this, providing a better experience for vistors to any large complex spaces, whilst enabling better decisions by operators. This loan will further help us to fast track its development and open up global opportunities for Living Map."
Mercia investment director Julian Dennard added: "Living Map has managed what even the big corporations have not yet done in making this type of technology work seamlessly both inside and out. The new live positioning system will take digital maps to the next level and will be a game changer for the business."
The global digital map market is expected to be worth $7.2bn (£5.35bn) by 2023, with growth fuelled by the emergence of map technologies as an essential enabler of multiple consumer and business applications, from navigating cities to visualising live asset data generated by Internet of Things (IoT) sensors.