Bath-based financial planning firm Unividual has received more than 500 applicants for just five places on its bespoke training scheme – proof, it says, that its commitment to developing its own staff is reaping rewards.
The family-run firm is growing fast – it recently opened an office in London – and needs to take on aspiring financial professionals to meet demand for its service.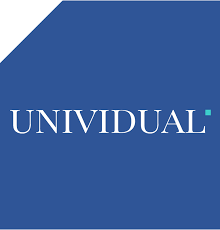 However, it has consistently found recruiting a challenge. Five years ago it formed its own chartered financial planners school, called Unicademy, to train the next generation of financial advisers.
Since then founder John Baxter, his daughter Cherie-Anne Baxter and son Lewis Baxter have been able to grow the business to continue to provide clients with financial advice.
They have also been overwhelmed by the response to Unicademy. All those graduating from it have stayed with the business to contribute to its growth.
Cherie-Anne, a chartered marketing director who handles recruitment for the firm, said: "It is notoriously difficult attracting people to our industry, especially graduates and women.
"We found it very difficult creating a balanced workforce. This is a huge threat to the financial services industry, but Lewis and I wanted to transform this into an opportunity. We created Unicademy as a unique training programme that would attract and nurture the next generation of chartered financial planners."
Lewis Baxter, a chartered financial planner and director, said he was staggered by the quantity and quality of applications to Unicademy.
"We've had over 500 applications so far for five places. This is a tremendous response and demonstrates that people understand the value of our training and the opportunity we offer.
"It is difficult for aspiring paraplanners and financial planners to find a business willing to give them an opportunity.
"Our training programme combines formal qualifications with the Chartered Insurance Institute, mentoring, personal development and on-the-job training so that at the end of the programme the student can either continue their career as one of the highest-qualified technical specialists in the industry or become a well-trained financial planner with the skills to provide great financial advice and build long-term relationships with clients."
Students, who are based in either Bath or London, start by assisting Unividual's financial planners, progressing during the three-year programme from trainee, to financial planning assistant, senior and then Chartered Financial Planner. Formal qualifications are through the Chartered Insurance Institute and combined with highly structured on the job training.
Unividual managing director and financial planner John Baxter added: "The vision is to create a school where people are not just technically expert but also have the values and qualities that we believe are essential to help people manage their money.
"We have proved the concept works, 100% of the successful graduates have stayed at Unividual and are now contributing to the success of our clients and our business. They are the foundation on which we will further grow and build our business."
The first Unicademy graduate was Bath-based Scott Gurd followed by Aimee Marshall, Greg Harris and Simon Hicks. All are now working as chartered financial planners with Unividual, with Aimee now managing the recently opened London branch.
The company is also looking to hire administrative staff to support marketing, recruitment, accounting and HR functions in the business.
Pictured, from left: Trainee paraplanner Hayden Franklin, director Lewis Baxter, technical specialist and London office manager Aimee Marshall and director Cherie-Anne Baxter