More than a fifth of the value of Bath-based specialist lender 1pm's shares was wiped off in one day after it said it expects its profits to come under pressure this year.
1pm has grown rapidly over recent years through a series of strategic acquisitions and organic growth but today it admitted in a trading update to shareholders that this year would instead be "one of investment and consolidation".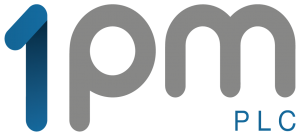 Its insistence that this spending on hiring more staff, simplifying its asset finance operations and rationalising its operations into a single, nationally recognised brand would lead to future benefits over the next few years failed to impress and its shares were down by more than 21% to 33p on the day of the announcement.
The shares have since eased down further and were this morning trading at 28.25p
In its trading update, the firm said its unaudited annual trading results demonstrated further growth with revenue up 6% at £31.8m and profit before tax and exceptional items up 4% to £8.2m.
It also said more than half of revenue for the current year to May 31 had already secured as 'unearned income', providing a good degree of visibility on future earnings.
Also, aggregate borrowing facilities at year-end were £167m, up 2%, with the blended cost of borrowing maintained at approximately 4%.
Substantial investment in senior management positions, including leadership of each of the Group's product divisions and core group functions
Significant progress had been made in marketing, branding and IT systems enhancements, it said.
The group said it would continue to upgrade its IT and communications systems to "deliver online offerings, improve processing times and make its infrastructure more robust, enabling it to deliver future growth".
A five-year plan announced it January included organic growth and "carefully selected acquisitions" to build a lending portfolio of approximately £350m.
However, in its trading update it added: "These actions will result in certain additional costs being incurred in the year ending May 31, some of which are non-recurring. The group's sound funding position enables these actions to be taken and will support the investment required to deliver the growth plan. The Board is mindful of the continuing macro political and economic uncertainty and, therefore, taking these internal and external factors together, expects the financial year ending May 31 to be one of investment and consolidation with future benefits being derived from these actions in ensuing years."
Chief executive officer Ian Smith added: "In current uncertain business conditions, we are delighted to be reporting year-on-year growth in revenue and underlying profits. The unaudited results for the year ending May 31 demonstrate the strength of our market position, our multi-product offering and operating model.
"We are determined to deliver our planned further strategic growth in order to increase shareholder value over the next five years and now is the time to lay the foundations for that further growth."
Results for the year to May 31 are scheduled to be announced on September 24.