Hotels and hospitality businesses in Bath are being urged to do more to attract more Chinese tourists.
While the number of visitors from China and other South East Asian countries has steadily increased over recent years, the Bristol and West of England China Bureau believes more can be done by businesses in the city – particularly as tourist numbers from other countries are had eased.
Bureau CEO Dianne Francombe said the UK hotel industry had reported an overall drop in overseas visitors in 2018 – so attracting more Chinese tourists could be vital.
While many Chinese visitors come on holiday, increasing numbers are attending wedding parties or degree ceremonies for their children.
Dianne, pictured, said: "The latest figures from Expedia highlight the importance of Chinese visitors to maintaining overall visitor rates to this country. The firm found a huge increase in Asian tourists in the first quarter of 2019. Demand from China was up 180% year on year, Japan up 25% and Korea up 20%."
She believes Bath businesses could do more to attract Far Eastern travellers, particularly in satisfying their demand for high-end shopping trips. Designer outlet villages such as those in Swindon and Bicester have become honeypots for well-heeled Chinese tourists.
"The new generation of Chinese visitors offer a significant revenue stream for topline retail outlets in the South West," she said. "We should learn to be more welcoming to Chinese Visitors and respond to their unique requirements.
"New generations of Chinese visitors are younger than the average visitor to the UK and are looking for unique experiences as well as shopping opportunities. The West of England can offer these packages.
"Destination cities such as Bath and Bristol must ensure they can compete as much as high-end shopping locations such as Bicester, in order to attract their fair share of this highly lucrative market."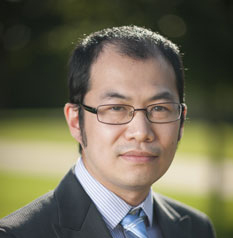 Founder of Bath-based New Silk Route Digital Yang Ding is helping Visit Bath to promote tourism in China.
He formed his consultancy to meet the needs of UK businesses who want to market themselves effectively in China, and the demands from Chinese consumers who are looking for great products or services that UK businesses have to offer.
Yang Ding, pictured, said: "There are many things businesses can do to attract Chinese tourists. I normally recommend to my clients that they do their research on Chinese customer purchases.
"Use free, easy-to-sign-up Chinese interface wi-fi connections and connect with influencers on social media in China who have hundreds of thousands of followers to experience the service.
"Develop a unique selling point if haven't got one and get listed on Chinese holiday booking platforms."
Bristol and West of England China Bureau fosters business links and pioneered trade and cultural links with China, particularly with Bristol's sister city of Guangzhou.
Formed in 1998 as the Bristol China Partnership, it has since widened its reach to provide the entire West of England with a platform for businesses and individuals to connect with like-minded organisations in China.
It collaborates with organisations in China and the UK to stage events that help inform and advise members on business opportunities in China and drive economic growth between the West of England and China. It also supports business delegations to China.