What are the commercial finance options for solar PV and is it worth the investment? Join an independent panel of experts at this live webinar on Tuesday 3 October and get all your questions answered.
Solar PV is leapfrogging ahead of other energy sources across Europe and taking an ever-increasing share of energy generation in the UK.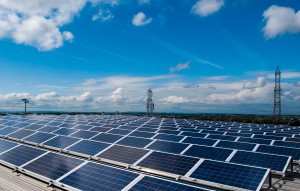 Organisations are seeing it as not only the most efficient way to drive decarbonisation and demonstrate a commitment to net zero, but also the smartest, simplest way to reduce costs and enjoy long term energy security.
But what is the return on investment? How much should you invest in a system now, and can it easily grow in line with your increasing energy needs in the future?
What economic efficiency calculations do you need to demonstrate to trustees or shareholders to support the spend?
Is battery storage worth the investment? And what funding is available to support your next sustainable step forward?
In the latest Power to Your Business webinar, Bristol-based solar specialist Solarsense brings together an independent, cross-sector expert panel to help answer the first questions organisations ask when they look at investing in solar.
Bring your own questions to the table for this breakfast webinar on Tuesday 3 October at 9.30am. Register free at bit.ly/power2yourbusiness