On-site renewable energy generation is helping thousands of businesses to reduce costs, become more sustainable and gain long term energy security.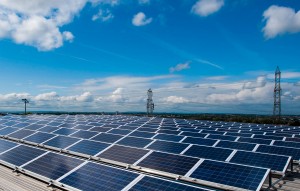 If you're considering solar power but are not sure where to start, this free breakfast webinar is a chance to hear from those who have already made the switch and get your questions answered.
Learn about the tech, the process, the finance options and hear the experiences of other businesses at Power to your Business on Tuesday 6 June at 9.30am.
The panel will discuss what's involved in installing solar, how to fund it and how it relates to broader commercial and sustainability objectives.
Hosted by former BBC producer Dave Harries, panellists will include Renishaw head of sustainability and TEDx speaker Ben Goodare, Michael Gowen of PLASSER UK and Solarsense founder Stephen Barrett.
To register for Power to your Business, click here