Bath residents are being urged to show their love for the city's independent businesses this Valentine's Day by spending locally.
Bath's Business Improvement District (BID) – the organisation representing nearly 500 firms in the city centre – is encouraging people to support city businesses this Sunday by taking part in Love Local Day.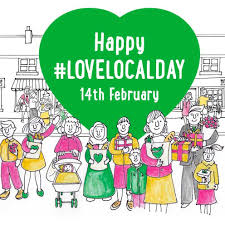 Over the past year, local businesses have been there for the community more than ever, offering Bathonians a lifeline during the lockdowns and restrictions through home deliveries and online events.
Now the BID says it has never been more important to support these businesses and despite still being under lockdown, there are many ways for people to spend their money locally.
To help with this, the BID's Welcome to Bath website offers a directory of essential shops and services, businesses offering takeaways and grocery delivery services and local retailers with online shops.
It has also put together a list of five easy ways to get involved with Love Local Day – which is being run in collaboration with retail app ShopAppy – and give Bath's businesses some lockdown love.
People can help by:
Ordering a takeaway. Although it is not currently possible to dine out in one of Bath's many excellent restaurants this Valentine's Day, many of them are offering takeaways. Find out more: welcometobath.co.uk/takeaways
Stocking up on essentials. Many of the city's shops, restaurants and cafés are offering grocery delivery services – perfect for ensuring the fridge is filled with local produce without stepping out of the front door. Find out more: welcometobath.co.uk/grocery-delivery-services
Shopping online. Bath has a plethora of unique artesian shops and boutiques offering beautiful items that can't be found elsewhere. Although people cannot visit these outlets physically, they can buy from Bath's indies online. Find out more: welcometobath.co.uk/online-shops
Buying a Bath Gift Card. Great for anyone looking for the perfect present, the Bath Gift Card is accepted at more than 200 businesses in the city. Buying a card for a loved one means they can treat themselves to something special while showing some love to local businesses during lockdown. Find out more: bathgiftcard.com

Spreading the love. A great way to show appreciation for Bath's businesses is with a social media shout-out. Use the hashtag #LoveLocalDay.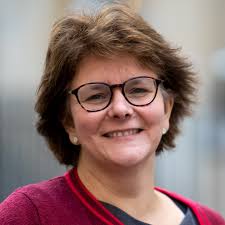 Bath BID chief executive Allison Herbert, pictured, said: "We are delighted to be supporting ShopAppy's Love Local Day initiative.
"It's never been more important to invest in local businesses, and we encourage people to spread the local love and show businesses how much they are valued on Love Local Day."
ShopAppy supports local independent shops by enabling them to show their information, products and services in one place, allowing people to support local online.
Founder Dr Jackie Mulligan added: "It has been a challenging decade, and never more so than over this last year, for our town centres and high streets, but we know there is tremendous love for local businesses in our communities.
"This is the first in a series of activities being planned to encourage people to support local and will highlight the importance and positive impact these businesses have in the life of our communities and commercial hearts, and how critical they will be to our social and economic recovery."
Find out more at welcometobath.co.uk