Logistics group Wincanton has warned that a "more challenging environment" and the loss of a government contract will hit its financial performance.
The Chippenham-headquartered group, which has 20,300 employees and 8,500 vehicles in more than 170 sites across the country, has performed strongly over recent years, benefitting from the huge increase in home shopping during the Covid lockdowns and the switch to e-fulfilment by major retailers.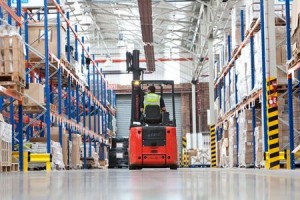 However, in a pre-close trading update to shareholders, it said an "accelerated reduction in consumer spending and customer volumes" combined with the loss of the key contract would impact on it in its 2024 financial year.
It told shareholders HM Revenue and Customs (HMRC) and decided to move to another supplier to provide logistics services to support its customs arrangements at inland border facilities following a retendering process.
The contract, financial details of which have not been disclosed, will be transferred by June. The group said it was "extremely disappointed to lose this business after a well-executed implementation delivered in exceptionally shortened timescales and acknowledged strong performance over the past two years".
It pointed out that it remained a strategic government commercial partner with major contracts with HMRC, Defra, the Department for Health and Social Care and the Cabinet Office.
Wincanton added that it continued to see significant growth opportunities across the eFulfilment and public and industrial sectors, alongside what it called its resilient and high-performing foundation sectors – general merchandise and grocery and consumer.
It said it was also continuing to develop technology for warehouse automation and so-called transport control towers – which give an overview of all operations in the logistics process – to significantly increase the value it created for its customers and shareholders over the medium term.
In a previous trading update in January wincanton said its eFulfilment sector had continued to be the star performer – with revenue up 13.6%, driven by new wins including retailer The White Company, City Electrical Factors and construction materials group Saint Gobain.