Novia Foundation, the charitable arm of Bath-based wealth management firm Novia Financial, has raised more than £3,500 from its inaugural Kwik Cricket tournament.
Nine teams of six players from Bath firms battled it out at Bath Rec to raise money for the foundation, which Novia set up last year to primarily support projects that aim to improve and help the lives of people in the city and its surroundings.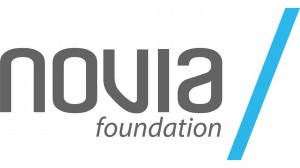 Firms taking part included independent financial planners Beckford James, law firm Stone King, specialist software developer FinoComp, financial services software firm Altus, fintech group GBST, Bath Rugby, Novia Global and Novia Financial, which fielded two teams.
These two sides ended up playing a nail-biting final with the Nick Raine All-Stars beating Novia CEO Bill Vasilieff's Team Scotland to claim the trophy.
The players and guests then enjoyed street food courtesy of JC's kitchen and drinks from Inc Bar Group.
The event was organised by Novia Foundation trustee Sarah Howarth, who said: "A huge thank you to all the teams for participating and for making the day such a success. We were delighted that so many were able to participate and are enormously grateful for the donations they gave.
"We were also grateful to Bath Recreation Limited for the use of the grounds. The money raised will go towards supporting local causes and support initiatives that aim to improve and help the lives of people in Bath and the surrounding area."