Specialist transport engineering firm SEA has been awarded a major contract for its traffic safety and enforcement system by Bristol City Council as it prepares to launch its Clean Air Zone in September.
SEA, which has its headquarters at Beckington, near Frome, is to install 49 of its ROADflow Fusion cameras at key locations across the city to detect vehicles that do not meet the zone's emission standards.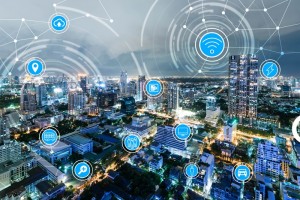 This will be done by live identification through the Automatic Number Plate Recognition (ANPR) system, which gives information such as the vehicle's engine type and Euro rating to identify if it is compliant.
Each camera incorporates multiple detection devices to operate in different lighting levels and weather conditions.
SEA's system can also integrate with multiple third-party systems, such as payment providers and penalty charge notice processors, to enable effective enforcement for local authorities.
It will form part of a new traffic system for Bristol, which will also enable the council to monitor parking and traffic offences in bus lanes and gates, yellow box junctions and other restricted areas.
SEA, which also has an office in Bristol, has more than 50 years' experience in the defence and transport sectors and has developed systems that tackle complex road and rail problems, including promoting healthier and smarter cities and enhancing road safety.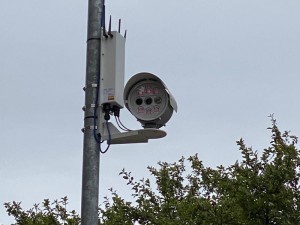 It has worked with Transport for London (TfL), Network Rail and more than 50 councils across the UK.
As with Bath's Clean Air Zone, a daily charge will apply to older and more polluting vehicles driving in the Bristol's zone.
This will be reinvested back into the local community, supporting individuals and businesses to switch to cleaner vehicles, ongoing work to make it easier to walk and cycle, and improvements to public transport.
SEA head of transport Alastair Cobb said: "Our traffic enforcement technology enables customers to change driver behaviour to improve the environment and road safety, and to reduce congestion.
"SEA is well placed to support organisations, such as Bristol City Council, through the implementation of Clean Air Zones thanks to our innovative traffic enforcement systems, including ROADflow Fusion.
"This intelligent technology offers the flexibility to support a wide range of Clean Air and Low Emission Zone designs and enables schemes to be changed or repurposed over time as requirements evolve.
"Our dedicated transport team is based in Bristol, and we are delighted to be involved in such an important initiative in our home city."
Bristol City Council head of traffic and highways maintenance David Bunting added: "The Clean Air Zone will not only reduce air pollution but also help people change how they travel, delivering a cleaner, greener and healthier city for years to come.
"SEA's ROADflow Fusion technology will allow us to effectively enforce the zone when it starts operating later this year."
Bristol follows Birmingham, Oxford and Portsmouth – as well as Bath – in introducing a Clean Air Zones. Bradford also plans to start one this year.
SEA, a subsidiary of tech group Cohort, employs 250 staff across its sites in Beckington, Bristol and Barnstaple and also has a Canadian office in Quebec.