Specialist packaging firm Westfield Medical has acquired a manufacturer of sterilisation pouches in a deal handled by Bath-headquartered law firm RWK Goodman and regional accountants Bishop Fleming.
Midsomer Norton-based Westfield, a subsidiary of international infection control products group Sterimed, said the takeover of Granton Medical would enable it to extend its offer to supply medical device companies with contract packing and associated services.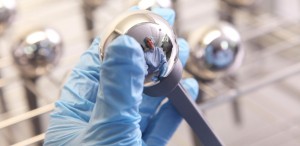 The family owners of Granton were pioneers of sterile packs for single-use surgical blades back in the 1960s and the Sheffield-based firm has grown to be the largest manufacturer of self-seal pouches for sterilization centres and hospitals in the UK.
It has successfully developed a contract packing offering under the brand name Cleanline, encompassing medical device cleaning, assembly and packaging solutions. It also offers printed roll stock of sterilisable packaging materials to medical device manufacturers.
Sterimed was advised by a Bath-based RWK Goodman team including James Worrall and Freya Still from its corporate team, Tim Gofton (employment) and Dan Pinheiro (real estate), working alongside Joe Coghlan and Charles Davey from Bishop Fleming, who supplied corporate finance advice to Sterimed.
Westfield Medical CEO James Vero said: "Joining the forces of Westfield Medical and Granton Medical – two complementary companies – strengthens the presence of Sterimed in the UK. This will leverage our product range, as well as opening new development opportunities."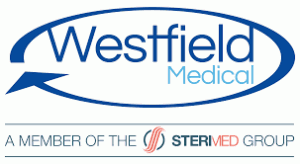 Sterimed president and CEO Thibaut Hyvernat added: "I am delighted to welcome Granton Medical, a strong and recognised trademark in the UK, and all its employees into Sterimed's adventure.
"The entrepreneurial DNA of this company over the past years has led to fantastic results. We are certain that, with the union of our respective strengths, this combination will enhance our global positioning, for the benefit of our two companies and of their employees and customers."
Former chairman Granton Medical Peter Kirkby said after working closely with Westfield Medical for many years, he was delighted to see the two companies now combining.
"I believe that this is the start of an exciting new chapter for Granton Medical and that, as part of the Sterimed Group, there will be plenty of opportunities for the continued growth and success of the business.
Freya Still said: "It was a pleasure working with the teams at Westfield and Sterimed on the transaction and we're delighted to see the historic Granton Medical business join the Sterimed global group."
Joe Coghlan added: "We're very pleased to have helped Westfield and Sterimed with their latest acquisition. This deal further cements Westfield's strength in the UK market and we look forward to continuing to work with them as they grow."
With 1,350 employees across three continents, Sterimed is a world-leading manufacturer of renewable resource-based packaging materials for the medical device industry and patient care facilities. One out of four medical devices across the globe is are packed with its products.
Its Midsomer Norton plant is one of six in Europe. It also operates from three sites in North America and three in China.
RWK Goodman, which was formed last year from the merger of Bath-headquartered Royds Withy King and London practice Goodman Derrick, employs more than 500 people. It also has offices in Bristol, Swindon, Oxford and London.
Regional accountancy and advisory firm Bishop Fleming has eight offices across the South West and West Midlands, including one in Bath.