Bath businesses are being urged to support an employers' symposium to raise awareness of mental health issues in the workplace followed by a special night of music and entertainment.
The Music for the Mind Charity Concert takes place at Cedars Hall, Wells, on Saturday, September 15, when actor, director and singer Anthony Head, pictured, will be singing backed by the 50-strong Bath-based Vocal Works Gospel Choir.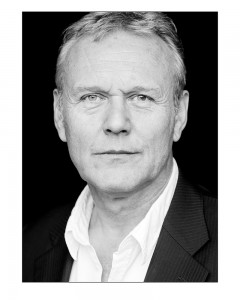 With recent research showing that 26% of stress is caused in the workplace and that mental health is now the number one workplace issue, the symposium will show how businesses can support employees, productivity and reduce the growing costs of absence.
An online portal will be launched at the event with local and national Mind, which are spearheading the work with Prince William and Prince Harry's Heads Together project.
Best known for his roles in the TV series Buffy the Vampire Slayer, Little Britain and Merlin, Anthony Head, who lives near Bath, released an album of music Staring at the Sun in 2014
Other guest singers include 22-year-old R&B singer Georgia Box, whose performances on YouTube have gained her a global audience.
In addition, Robert SJ Lucas and Sherwood Alexander will perform songs from the This Is John musical, which began as an Edinburgh Fringe production. Former local TV news presenter Richard Wyatt will be master of ceremonies for the evening.
Every ticket sold will support local mental health services including weekly drop-in and one-to-one counselling services for 16-25 year olds, and mental health support for workers in farming communities and women suffering with post-natal depression and anxiety.
Music for the Mind is a fundraising initiative organised by volunteers and spearheaded by Bristol-based business training consultant Richard Lowe, who lost his brother due to mental ill health 20 years ago.
The concert and symposium help raise awareness and funds for Bristol, Bath and South Somerset Mind charities which rely on the generosity of local grants and fundraising.
The day will also be an excellent opportunity to network and meet local professionals and businesses as well as supporting a worthwhile cause.
The Music for the Mind Charity Concert starts at 7.30pm. Seats are priced at £30. To book visit https://uk.patronbase.com/_WellsEvents/Productions/22H/Performances – or call Box Office Tel: 01749 834483 Mon – Fri 9.30am to 12.30pm.
The Employers' Symposium is also at Cedars Hall and begins at 9.45am and finishes at 12.30pm. Tickets are priced at £10 and available online at https://www.eventbrite.com/e/employers-symposium-for-better-mental-health-tickets-45172582410?aff=eac2